Joined

Dec 24, 2015
Messages

689
Reaction score

764
Points

243
Location
All I can say is

WOW!!!!!

After reading this thread, I am so impressed by your bee keeping, kudos to you and your wife for working so hard. How many hives do you now have?

I have thought about bee keeping, but have too much on my list as of now. My collards bolted and the bees swarm them, so I have left them. I noticed honey bees and a smallish bumble bee type. We also planted Crimson Clover down the driveway, and a couple types of clover in the pastures. The bees like that too.
Bay,
I hope you can have bees one day. I find working with them extremely rewarding and satisfying. Most important of all, America is in desperate need of bees right now...
For us, we are gambling that our significant investment in bees will also eventually pay off. Just hope it works out...we are in fairly deep now.
We too planted the crimson clover.
Here's a pic: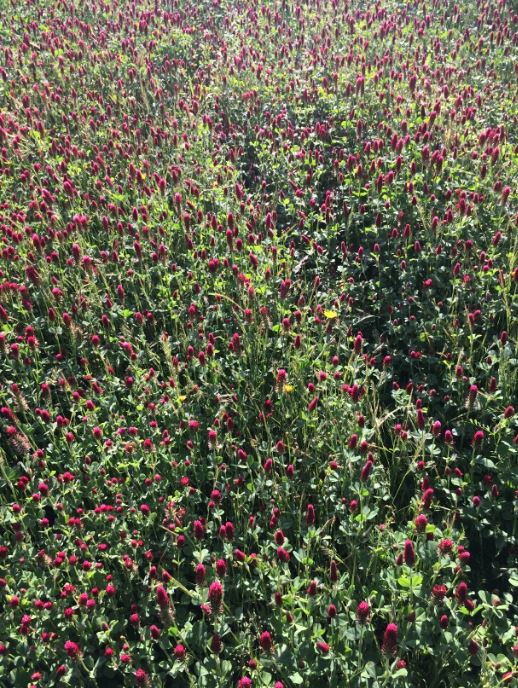 We are hoping it pays off...the crimson clover seed is expensive so we will try our hand at harvesting the seed when it is ready...
Our fava beans are in full harvest and bloom mode all at once:
That's a ton of work building all of those boxes!
Yes, kinda gettin a little burned out on all the work...trying to adjust to give myself enough rest...
Have a good one everyone!