Joined

Dec 24, 2015
Messages

698
Reaction score

792
Points

253
Location
It all started so beautiful!
Got a call last night to pick up a swarm in a nearby big city. Also had a swarm go into one of our traps only a couple of miles away from where the phone in request to collect the new swarm.
The picture they sent me last night was sooooo beautiful...in fact, for me, it was irresistible!
So, loaded the truck, left at 4:45 am, excited to collect two wonderful swarms...
First swarm capture went off perfectly...no joke, I think out of the hundreds of swarms I have collected, this is the very first swarm that I got every bee!
I was so happy and proud of myself...such an experienced beekeeper...years of successful swarm captures...really got my swarm capturing act together big time...I even impressed the people where I captured the first swarm!
Picked up swarm number two a few minutes later...felt like patting myself on the back for such a great job well done.
Threw my still lit smoker in the back of the truck [as I have done countless times before], and off I drove, making a bee line toward our closest bee yard!
About five miles down the road, I get a real shock...flames and fire pouring out of the back of my truck! The bee boxes are on fire, two home depot buckets are on fire, my friggin' truck bed liner is on fire, and lots of other wood on fire!
For years I have gone out of my way to keep a fire extinguisher in every one of our vehicles...guess what? Yeah, somehow, no fire extinguisher this time! I could not put the fire out, and it was growing hotter and stronger by the second. I began to throw out of the truck as many flaming items as possible...picked up a melted Home Depot bucket and it burned the heck out of my fingers and one hand....but the fire just kept getting bigger and bigger...and it caught my Ridgid drill motor with the Lithium battery on fire and I could not touch it or throw it out!
Then I remembered the irrigation canal a mile away...I raced to the canal, hoping I could make it before my truck blew up! My plan was to drive my Nissan truck into the canal if the fire got unstoppable. Got to the canal, and thought I might have a chance of saving my truck...I used the one good bucket I had left to throw water on the flames...it took over 20 minutes to get the fire out [no matter how much water I threw on the flaming rubberized bed lining, it just did not wanna go out...
Fire department showed up. They were really nice...they put out all the flaming items alongside the road that I threw out of the truck. After looking at my burns, they asked me if they could call an ambulance to take me to the hospital.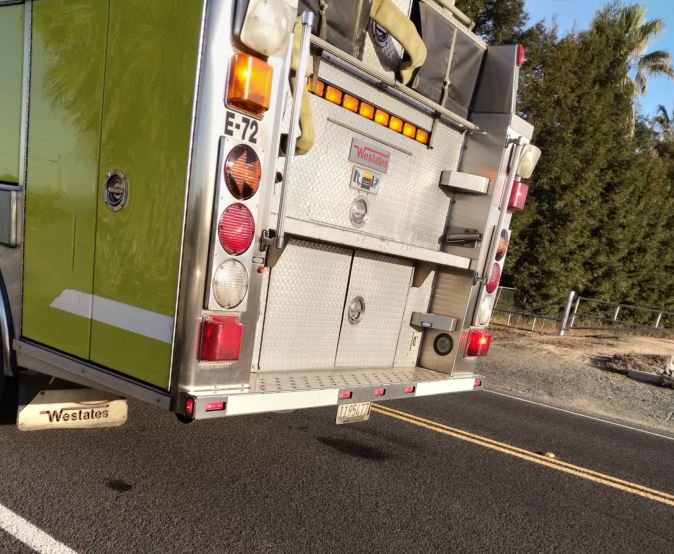 I declined...I had enough embarrassment for one day and I also didn't wanna go near all the COVID 19 germs.
Now I can't even wipe my arse with my right hand anymore...well, at least not for the next few days or weeks...
MORAL OF THE STORY: PUT YOUR SMOKER OUT BEFORE PLACING IN THE BACK OF YOUR TRUCK AND DRIVING AWAY!
Have a wonderful day everyone, just don't follow my poor example!
Soar
Last edited: