Joined

Feb 13, 2019
Messages

7
Reaction score

8
Points

18
I have a few questions and I was hoping that you guys could answer them for me.
Here are a few pictures to give you an idea of the space I'm dealing with for the time being. (It needs a bit of a of cleaning. I just cleaned the run and while doing so, I made my own mess of shavings. Lol.)
1. I just want to make sure, so that I know my bunny's behavior well. Is it possible for a rabbit to be scared but not put her ears down? IveI noticed that my rabbit will hear a load noise and she'll quickly go hide, but she won't put her ears down. She also loves running around and barley puts her ears down when I pet her. I can't tell if she is scared and just doesn't put her ears down or if she is just fine with me petting her. I can't tell if she is twitching her nose fast or slow either, so that kind of rules out telling by the nose.
2. What are some fun toys I can make her? I have seen the idea of the box with holes in it, but with her area, eventually she'll be able to jump out, sadly. I'm trying to figure how to cover the area at the door where she enters before she does. Lol.
3. I should go in the feeding forum for this one, but I only have one question for food when the other ones fit this area more. Lol. What are some beginner vegetables/fruits to start her out on?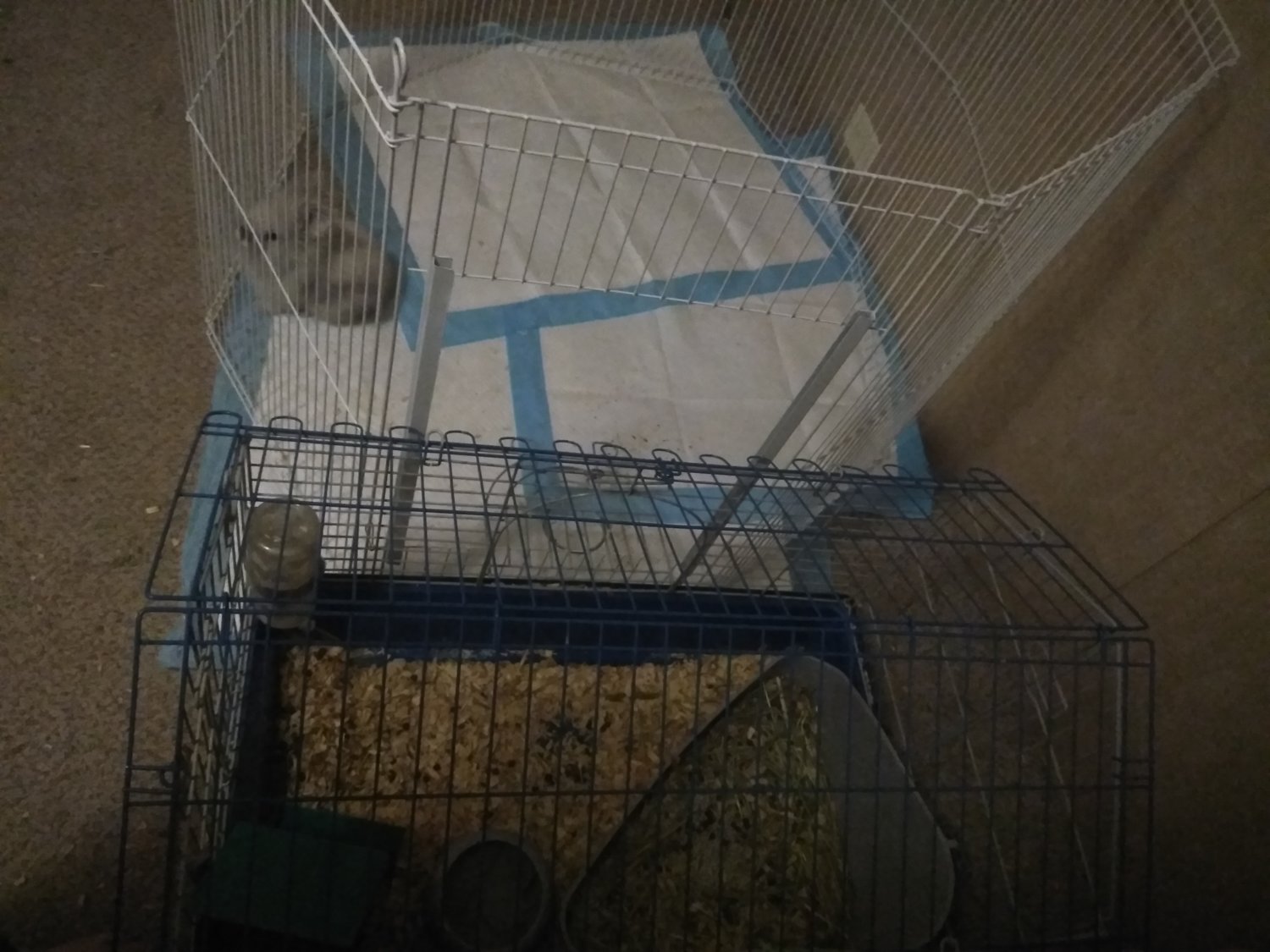 Last edited: