Joined

Aug 22, 2010
Messages

31,780
Reaction score

92,389
Points

873
Location
Dead tree came down this morning. On one side is the sheds, other side is high line electrical feed to the house. Behind is a portable building and my house. Straight ahead, wide open pasture.
Bennett brought 2 tractors, one to pull on the tree, one to put the bucket up against the tree to help keep it from falling backwards. He brought a steel cable. Chase and I convinced him that it wasn't long enough. I brought out a chain and Bennett had brought one. The 2 chains added 40' in length.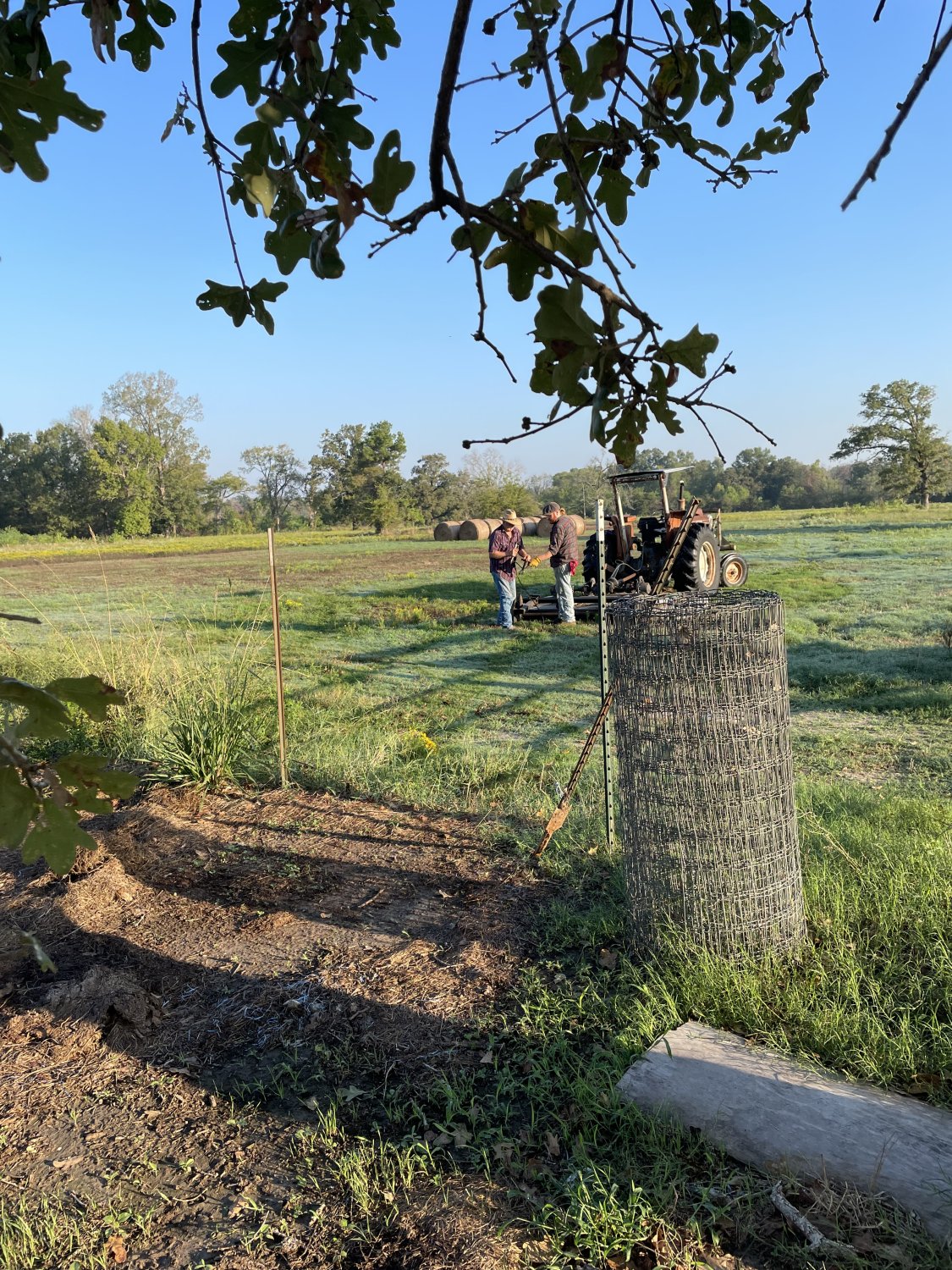 Bennett used hay string and a rock tied on the end, to throw it up in the tree and over a branch. Then he used a rope tied to the hay string, to pull the rope around the tree trunk and branch. Then he tied the rope to the steel cable and pulled the steel cable up and around the tree. This put the cable up high for more leverage. Then steel cable tied to 2 chains, chain tied to tractor. Bennett kept the tension tight as Chase sawed.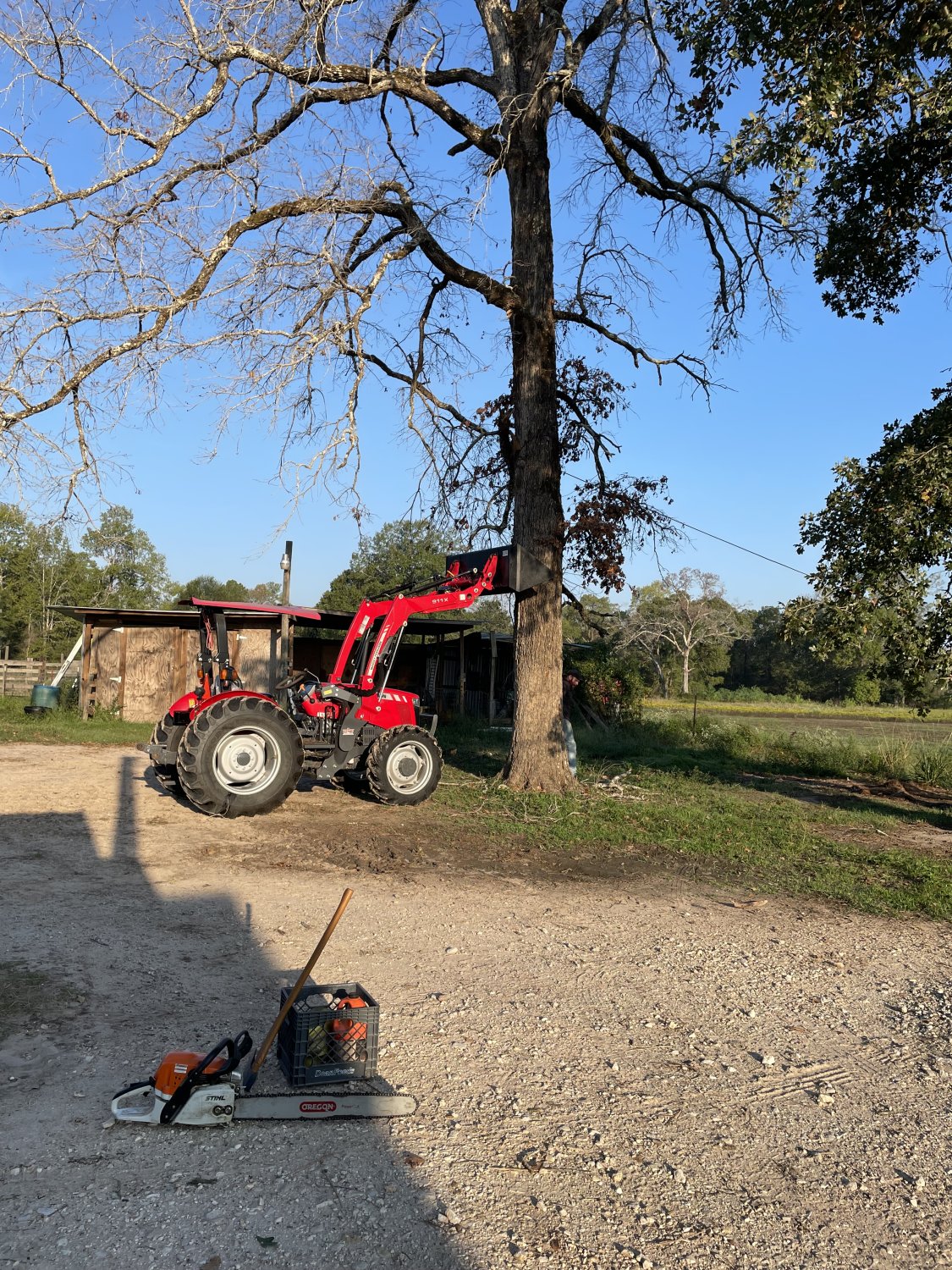 It took awhile, it's a big tree. But soon it came crashing down.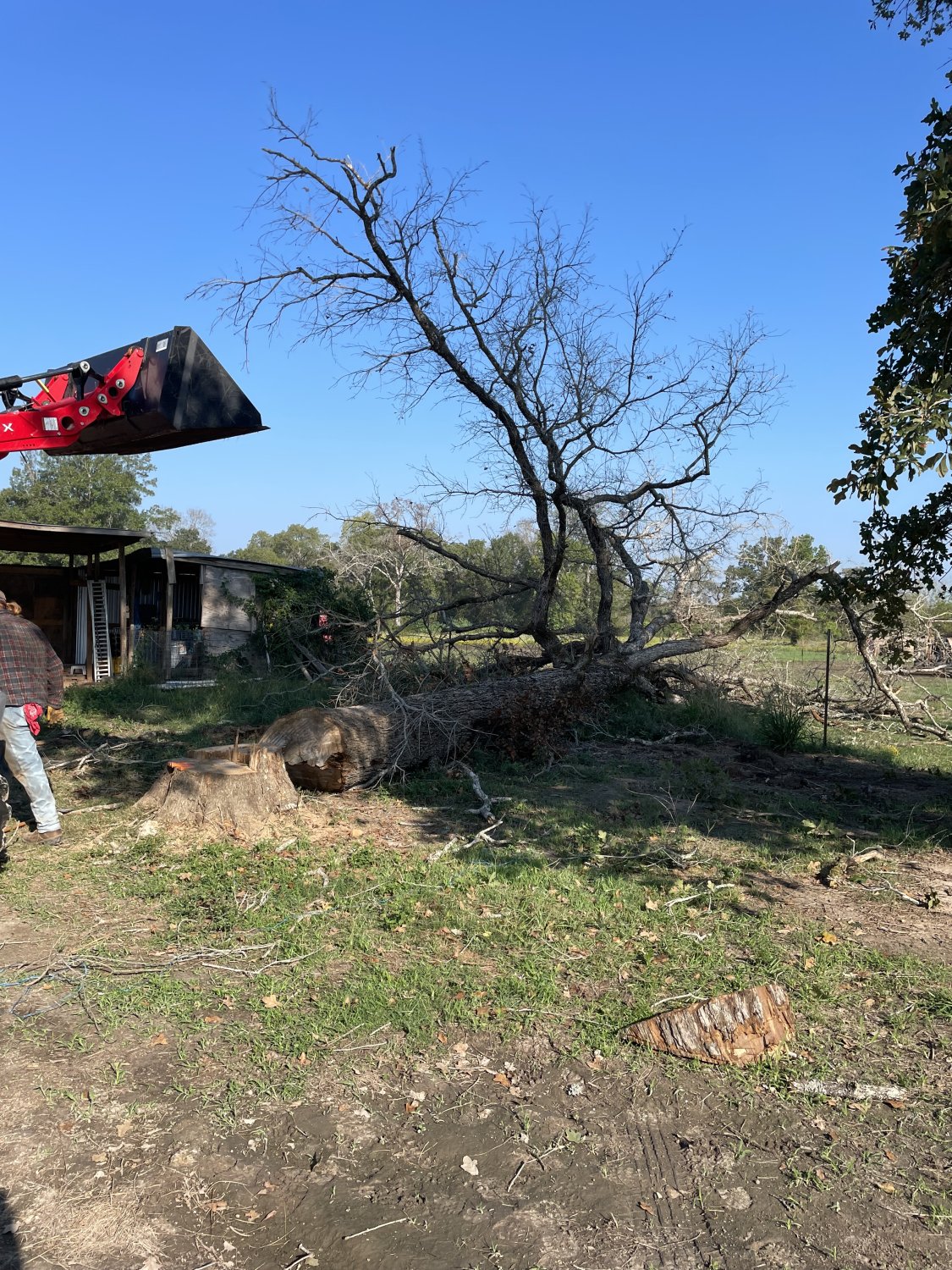 This picture shows how close it was to the power lines.
Then it was time for iced tea break.
On his way out, Bennett pulled up the H brace. It came apart, no problem. I'll just build it again.
Then somebody's cows were out and I had to get the dogs put up. They were barking at the cows, scaring them and hampering attempts to corral them. Cows broke into another field and everyone was satisfied with that until their owners can come.
The last of the logging equipment just went past my driveway, they are finished here.
Been a busy morning.