Joined

Aug 29, 2012
Messages

328
Reaction score

1,088
Points

283
Location
I have neglected my farm.
There. I said it.
In front of other farmers.

I've let messy become Oppressive.
I mean hoarder kind of "messy". It's embarrassing & is sucking any pleasure and joy out of doing the things that the farm is FOR.
I can try to blame it on the dire straits that I found myself in after my husband passed & the mindset of save EVERYTHING because I can't afford to replace ANYTHING.... but that was many, many years ago and life has changed quite a bit.
That being said... it's TIME TO FIX THIS!
Starting earlier this month I enlisted the help of a friend who is RUTHLESS about purging & cleaning & organizing
to come help me dig my way out.
First up is THE BARN - specifically the Feed Room, to start off with.
I've started bagging up the trash and the 'what the heck IS this & why do I have it?' stuff. I'm filling buckets and boxes and carts with stuff that needs to be somewhere else in the barn. She will be here this Sunday & I expect there will be a HUGE amount of progress (... and probably a good bit of whining, and maybe even a few tears)
To my shame - here are the before pictures.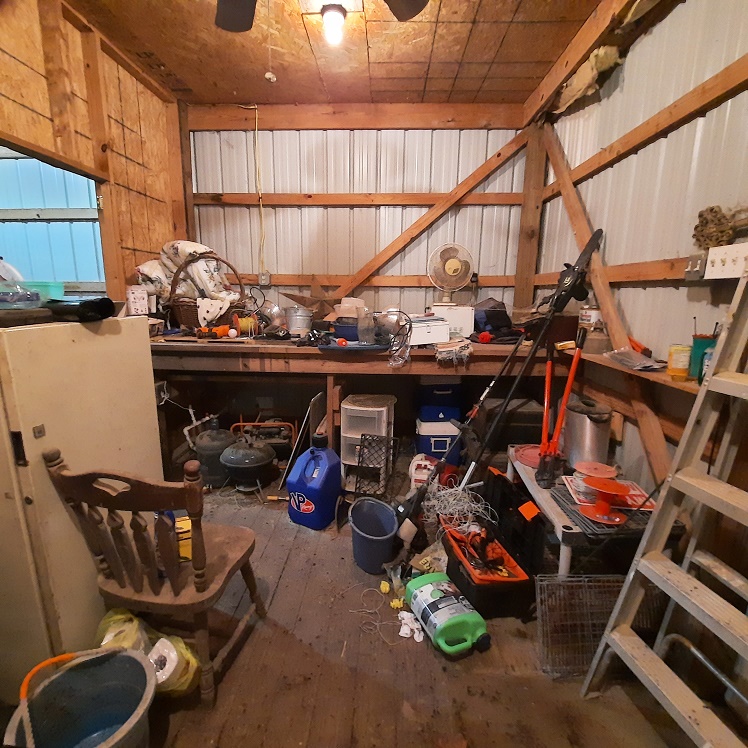 ... does anyone have any advice about turning an OLD fridge into a feed bin?