Joined

Oct 16, 2010
Messages

6,954
Reaction score

7,971
Points

553
Location
Ordered this tree-
https://www.ralide.com/product/model-1450/
5 3/4inch gullet, smallest I could find that still was a 14 inch seat. I'm hoping the rock & twist will match or be close to my pony, but it can't be any worse than all the others I've tried/bought...Right?...Ugh.
If its terrible, it'll be resold.
Anywho, I'll be dressing it up skeleton style. So just the bare essentials with my English leathers & irons for further weight trimming & leg contact.
This is an example of a skeleton rigged saddle-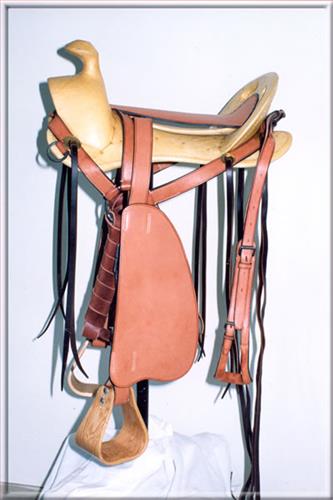 If anyone else has done this, please share!
I'm currently looking at 2 finished saddles that are supposed to be 5.5". If I like one of them, I'll buy it, have it shipped and pray that it fits. If not, I'll be even more poor, until it sells.
Last edited: