Joined

Aug 3, 2008
Messages

2,781
Reaction score

3,052
Points

393
Location
Been working on a war wagon, so to speak. Bought a small utility type wagon that can be hauled behind an ATV and have been working on a gravity watering system utilizing a cooler, a float valve and a goat feed trough. Also hanging a mineral feeder off the side.
It's also big enough to haul a dog food tote, a tote or bucket for minerals, our reels and push in stakes and just about anything else we need. We'll also be utilizing some PVC to make a type of continuous feeder for Blue that will allow him to get under the wagon to eat without the sheep bothering him. We are tickled with the quality and heavy nature of the wagon for the price we paid....$169.00 from TSC. Turned out to be bigger than it looks in the pic...a lot bigger and heavier. I'm very pleased!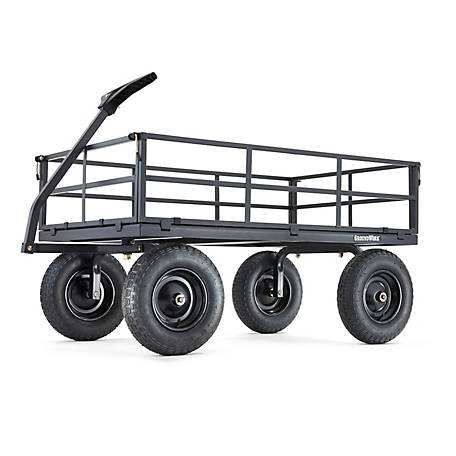 The sheep are doing VERY well on paddock moves and are staying in the single strand temp wire that's 12 in. high, which we use to move them along the paddocks. Blue is staying in it well also.
Can't wait to work the kinks out of the water wagon...has a few leaks we will work on tomorrow. This will streamline my work load quite a bit with each paddock move and that makes me smile. Quicker is better and better is great.