Love the pictures! The white one looking at the camera is cute! Do they have horns, too?
We have a 2-tiered yard. The goats love to hang out on the cement stairs (photo is my 4-year-old sweeping goat poop to the bottom tier) and now, the patio.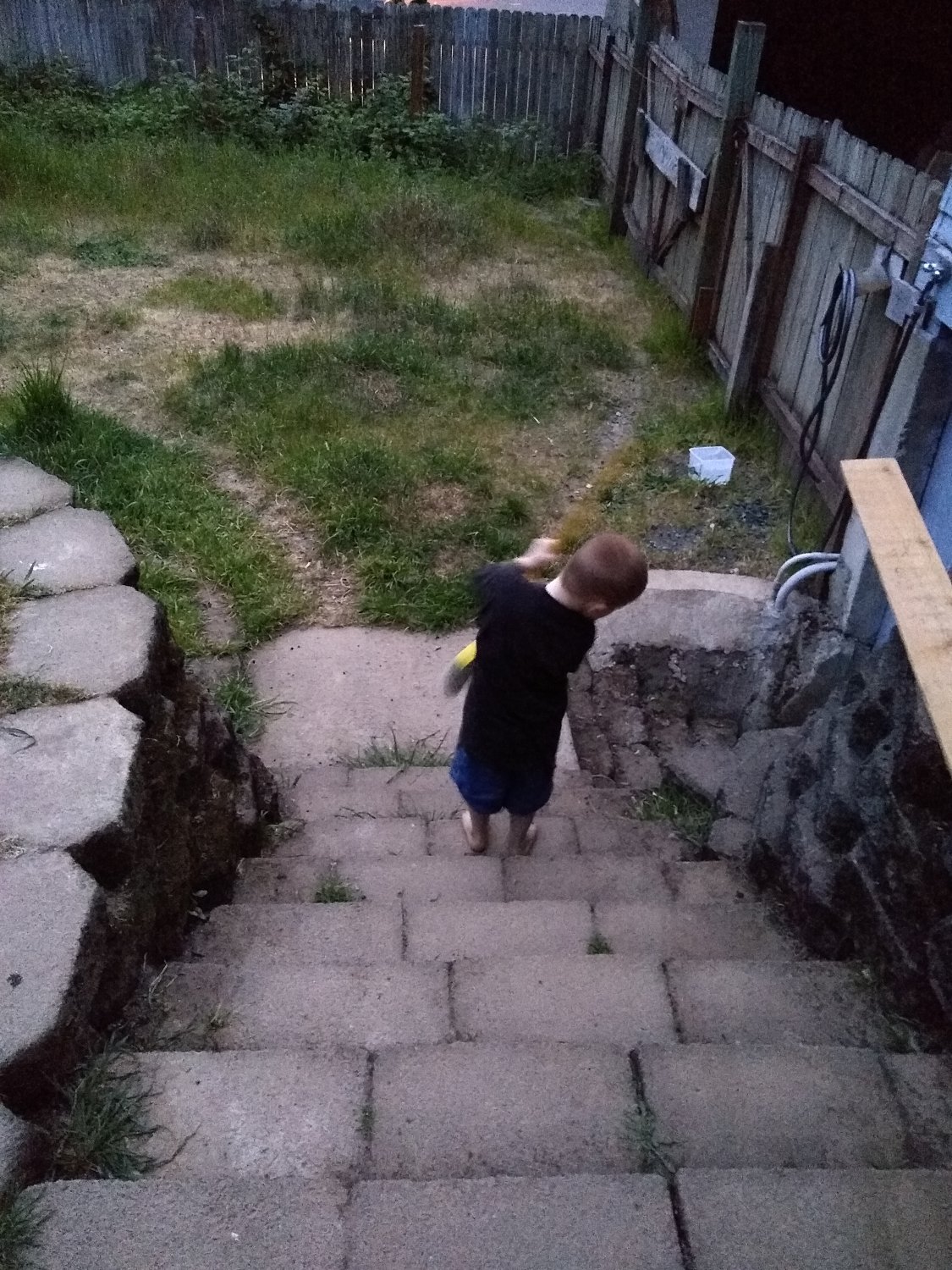 I had to trim their hooves once, right after I bought them (they were pretty curled under for only being 2 months old point!). Since then (2 months later), they haven't really needed it. I was wondering if all the cement they're walking on would help keep their hooves down. Glad to know it helps some!