Joined

Jun 19, 2019
Messages

139
Reaction score

189
Points

123
Location
Hey guys, please help, I'm really distraught as I had homes lined up for half these bunnies! They are the inbred oops litter and they are really small so I was selling them as pets.
i recently read some stuff about malocclusion and realized their grandma had it so I was checking everyone's teeth for that when I noticed one of them was missing a knuckle! So then I inspected her other feet and she had swelling, scarring, and excessive growth on another foot. So I started checking all the babies and 4/6 have at least one toe joint affected.
I've already started weaning them and they are in with tan babies who are showing no signs of being affected but if this is fungal I need to separate them asap.
Mom isn't showing any signs.
Is this just genetics? What do I do? Should we cull the whole genetic line and be done?
i feel so bad this must be painful.
Sorry for the gory pictures but I'm hoping someone will recognize it and tell me what I'm up against?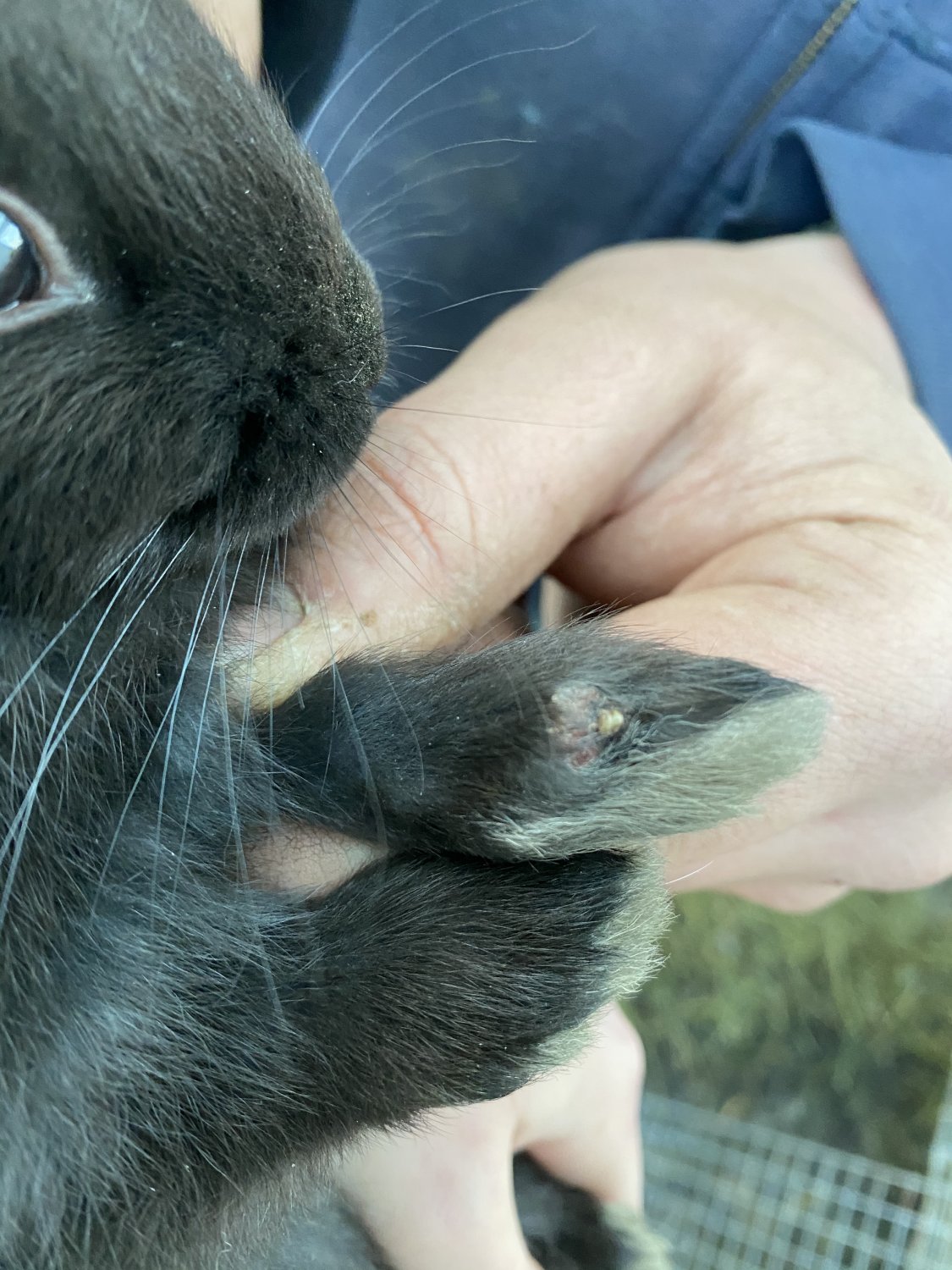 Missing toe
@Bunnylady
@Baymule