Joined

May 7, 2020
Messages

14
Reaction score

10
Points

24
So, my first time doe kidded unexpectedly this morning to two bucklings, one dead and one alive. They seem premature, but I'm not exactly sure how much. I ran the buck with my does (all Nubian mixes) starting December 5th, so the earliest due date would be around May 4th. I didn't see any action with this doe until the day before Christmas, so I foolishly thought I had more time.
It took me a few hours to get the live one warmed up, and fed some colostrum. He doesn't have a great sucking reflex, so I can only get a little in him at a time. Unfortunately, a tube feeder was the only thing on my kidding supply list that I hadn't got around to buying yet(ordered now).
Is there anything I can do about that?
Tractor Supply only has tube feeding kits for calves in stock at my store, and I'm thinking that will be too big for him. He's only about 2.6 lbs and the other kid seemed about the same. Mom is fine, but has no milk and no idea what even happened.
He's breathing well on his own and gets pretty vocal when I bother him. He can hold his head up for short amounts of time. His teeth are still in his gums and his hooves are super squishy. He can't stand, although he has a bit of control over his legs and prefers to keep his front legs folded underneath him. He did crawl around on his knees in a small circle when I was trying to dry him off, to try to get away. His eyes are partially sealed shut. I've been working on them with a warm washcloth.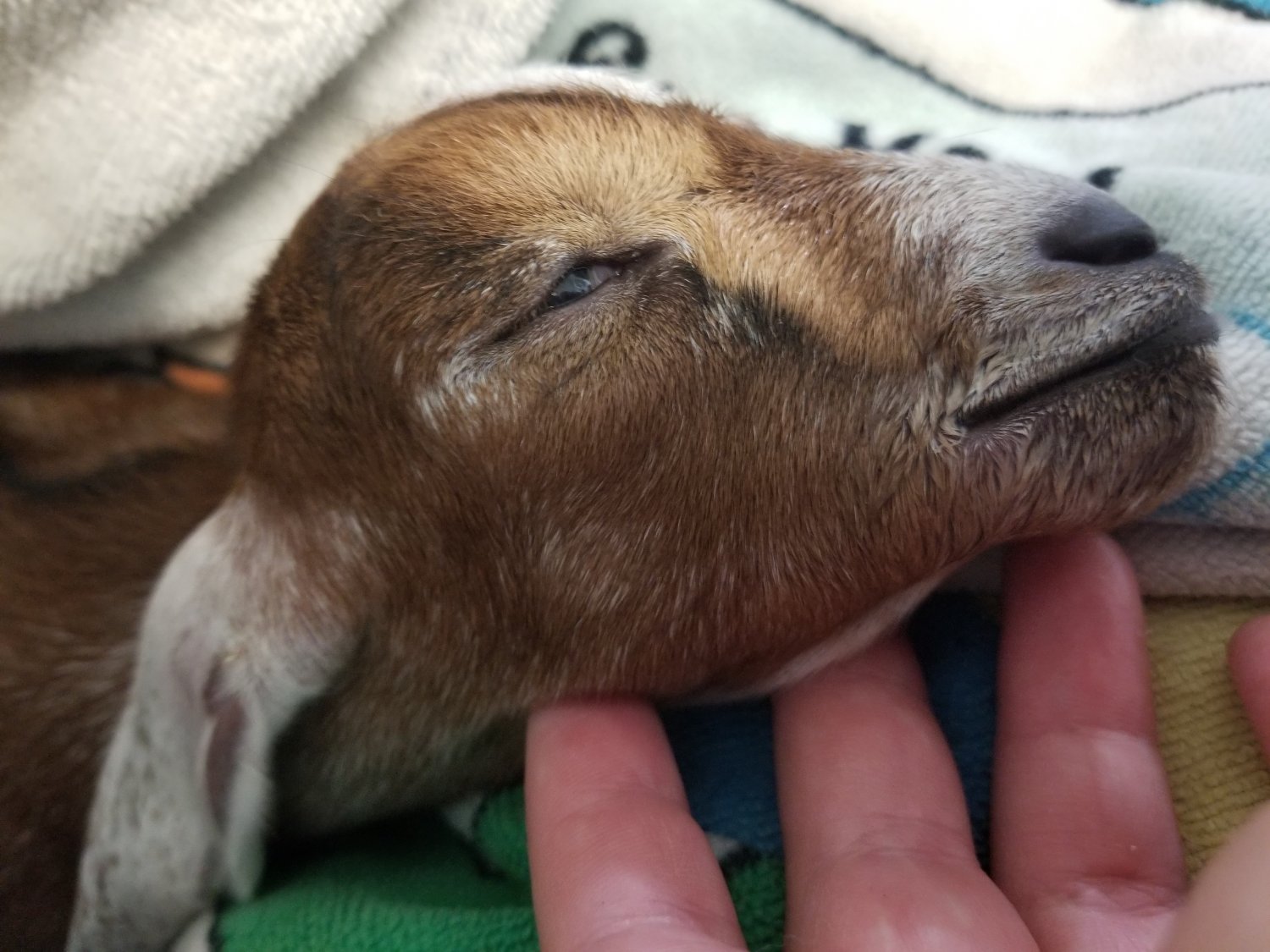 Last edited: