I've named him Job. He and one other Alpaca came through our local Auction barn... and I bought him for almost nothing. I couldn't believe no one was bidding on them.
I would have taken both Alpacas, as I wanted a companion for Job, but my friend was with me and she wanted the second Alpaca.
Anyway, I think he's a handsome fellow. I was super excited to bring him home, and realize I have a lot more to learn. Two years of reading and researching just suddenly "went out the window" as I've been trying to recall everything I've read/heard about them.
Google has become my best friend, so has AlpacaNation. I can't seem to take in enough information, or retain it, as my excitement as taken over all rational thought.
First on the list, find an Alpaca knowledgeable vet in my area. Second on the list, get Job a companion by spring! (as I'm not sure how long it will take me to find a companion!)
Look at this face!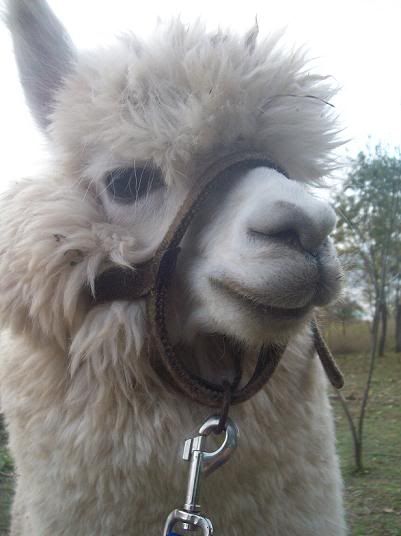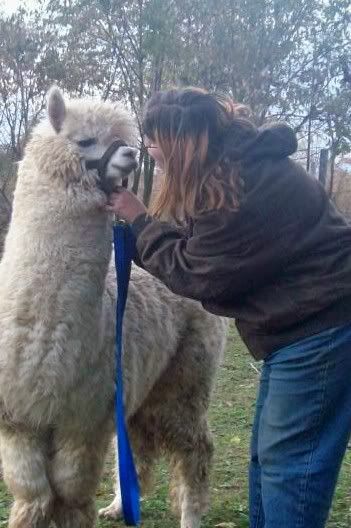 I think he's a Huacaya. He's very very soft, but he's not been worked with much. He seems unsure of us, and I'm not sure if that's just because he's in a new place or because he's been separated from his herd, or a mix of both.
I'm planning to talk to the auction house on Monday (that's when they are open again) and see what information his former owner may have given, if any, and if there is none, I plan to ask them to see if they can either contact his previous owner and get the info, or pass my number to the previous owner.
edited for typo.