Joined

Nov 7, 2023
Messages

2
Reaction score

5
Points

8
Hi there, I'm relatively new at taking care of larger animals and am having my first experiences with major injuries and emergencies.
Right now, I'm dealing with a younger boer goat of mine with a likely broken ankle. Unfortunately, I have no experience with such an injury and a vet is both a long distance away and an expensive expenditure. But it is not out of the question. Though it is late I admit.
At first I thought it was only a sprained ankle as immediately after it happen while he would not put weight on it to walk at all, he would lean on it slightly when he jumped up on a fence/wall though. Swelling was also contained to a small area the size of a golf ball maybe a little larger. I immediately put a homemade splint on it with gauze underneath, wooden slats for the splint itself, then wrapping it pretty tight with sticky bandage. Then contained him in a large stall away from the others.
I then monitored his progress over the next week and it became quickly clear that it was more than just a sprain. 3 weeks now the swelling is gone, and he puts some amount of weight on it to walk but still hobbles with 3 legs a lot of the time. His behavior is still good. Even jumped up on a stump when I let him out for monitored exercise.
I replaced the splint a couple times and looking at it now, it is a small lump near his ankle area. I don't feel any broken bits inside nor did I feel any when I first checked him. Nothing seems lose but clearly something is not where it is supposed to me. Picture included. First picture is a day after it happened, second picture is today.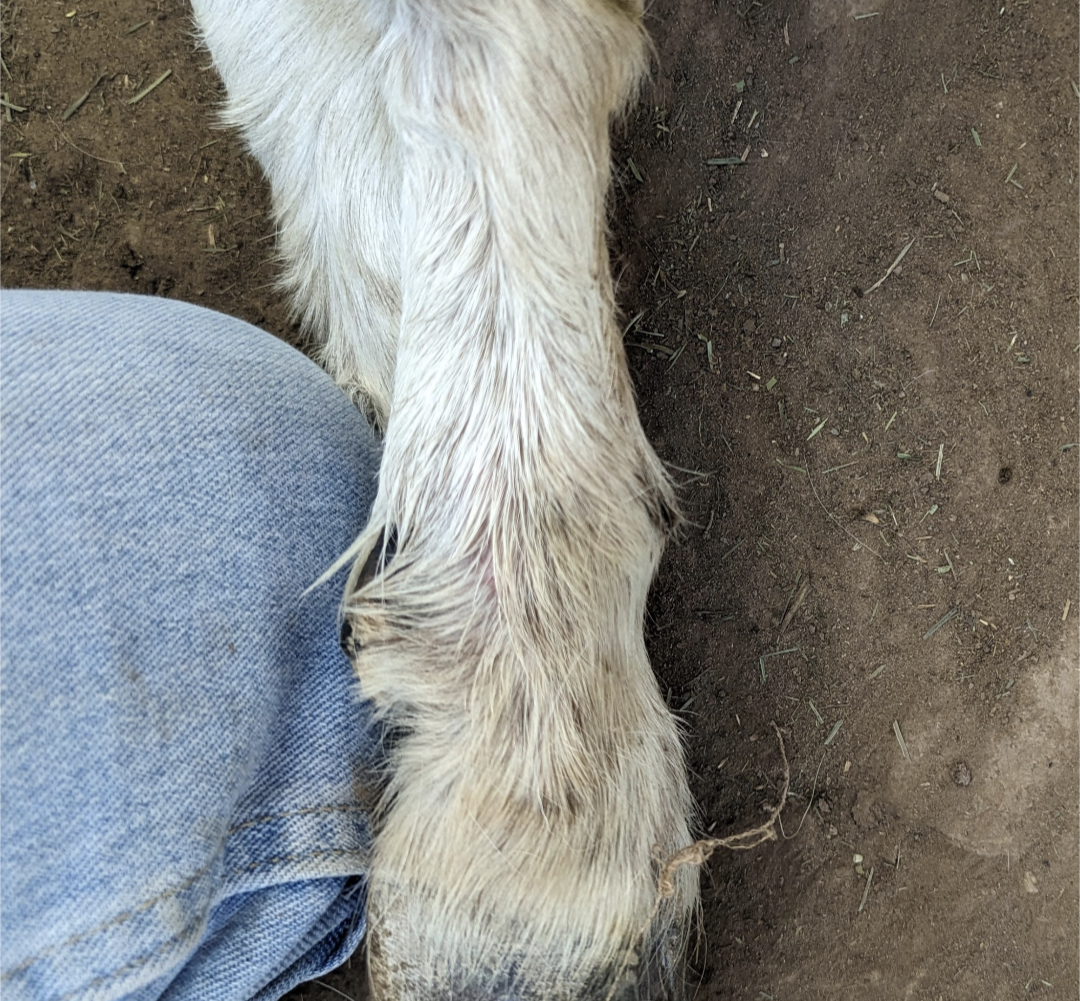 Right now my intention is to put the splint back on and hope he continues to recover. He is making progress but I'm not sure if it's the progress I want to see for his injury. I'm still only at the half way point of the minimal recommended recovery time that I've read online. He is more of a pet goat than anything but would very much prefer not to put him down.
Thank you for all advice and suggestions.