Joined

Sep 1, 2016
Messages

8
Reaction score

8
Points

16
Hi, I am new to this site, but have been reading the forums for a while.
My wonderful husband gifted me with two lambs this past Christmas. The are about 11 months old now, I believe. They are sweethearts, but I know that I have to separate them when she is close to lambing. He will go to live with my goat wether and she will stay with my goat doe and her two kids. They all live together at this time, and get along like a little gang - going everywhere and doing everything together! I have been warned and am keeping a close eye on them - especially the ram - for any signs of aggression, so far so good.
The problem is, I am not sure if she actually is pregnant. I didn't know anything about sheep when they arrived , and now I feel like I am playing catch-up. I was certain she was pregnant in June based on my goat experience, because all of a sudden she had a tiny udder. However, there hasn't been much of a change since then, and although she seems to be big in the belly, so is the ram - is it just the breed's body shape? I am uploading pictures, and would appreciate any thoughts from seasoned sheep owners. Please excuse the mess, she was in the unkept corner of a garden and had been in the dirt - so she was filthy!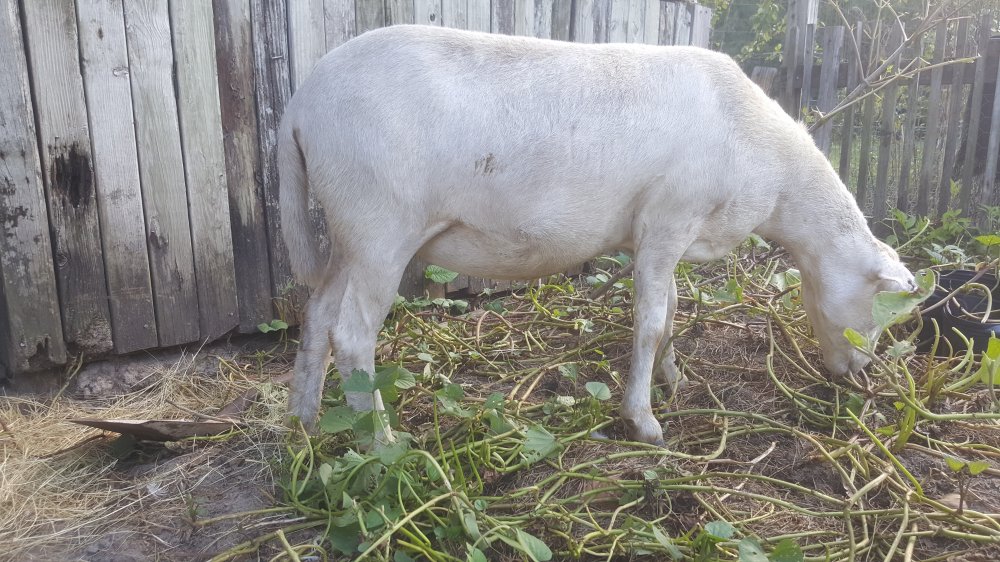 My little gang, going to hate breaking them up, but from what I have read it's necessary.