Joined

Nov 28, 2017
Messages

3,491
Reaction score

8,412
Points

433
Location
As many of you know, I'm still fairly new to milking goats and learning. Diamond is the first doe that has freshened on the farm that I've milked. (Nellie's kid was pulled and sold a week before I got her and she was only milked once a day until I could pick her up.)
Diamond freshened for the second time on 1/23/18 with triplets for the second time.
I didn't milk Diamond much until the two bucklings were weaned as I was trying to encourage Jasmine (Small Doeling of trips to grow.) It must've worked because she's now caught up to the boys!
We've been penning Jasmine up for about 8 hrs at night so that I can milk Diamond in the morning or Jasmine drinks it all! I've been consistently getting 1.5-2 cups each morning (except when Diamond cycles.)
My concern is that Diamond is holding back and not letting me empty her properly. Despite "punching" (really bumping as I can't make myself get near as rough as the kids do) she barely lets down any more milk.
I've taken before and after pics this morning. (Sorry about the lighting in the second pic, I forgot to take it while she was on the stand.)
I'd wean Jasmine but she's very intimidated by Sparkle and CeCe and I don't have anyone else to pen her with so it'll have to wait until the newest batch of babies are ready to wean. (I'm also leaving feed out all day for the Lamancha girls and Jasmine would absolutely gorge herself if given the opportunity.)
Before, about a 10 hr fill.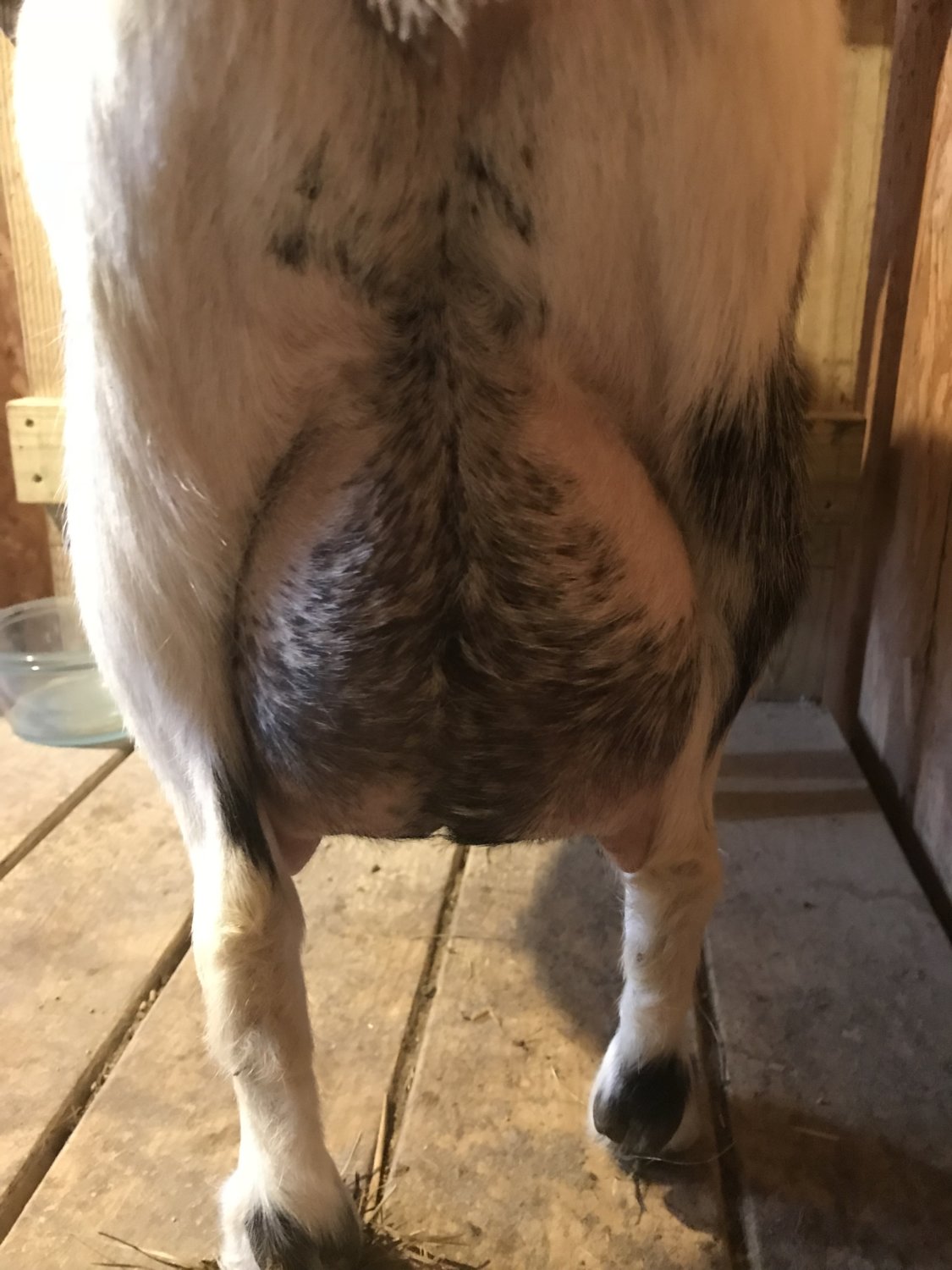 After: