Joined

Dec 24, 2017
Messages

205
Reaction score

208
Points

143
Location
Hi all .. How are you all .. I hope you are all fine ..
I have a simple subject that I think was put up years ago in this forum, but I think it was missing explanation and some information about him or about this breed of sheep ..
(The sheep of the Arabian Gulf), especially the area of
Najd in KSA
Is a strain of Saudi sheep scattered in the region of Najd, this strain of black hair on the whole body with a head and white limbs, and there are other colors and is white with white hair and also the color of gray hair often white head,
These breeds of sheep bear the difficult climatic conditions of the desert of Najd.
Some Specifications:​
The ram and the sheep they are don't have any horns ever .
Weight in one and a half years: ram 76.5 kg and sheep 56.1 kg maybe more .
The weight of the slaughtered ram (meat + bone + fat) was 49.2 to 53.2 kg maybe more .
· Patience in times of drought
* * And patience on the severity of the heat and coldness
· Lots of milk
· Many twins are born
* * Ability to walk long distances and to other areas without fatigue.
And these qualities Majd people of Najd are interested in raising and awakening it. Its specifications include:
· (Spine width)
· Hair density, length and softness
· Enlargement of the head, nose, lips and cheek width
· Enlargement of the hoof and of menus and joints
· It is characterized by height, neck length and back length
They are the breeds of meat and hair products, and some of them use them for competitions according to the specifications of the body and beauty, and I usually prefer private meat in it more than any other breeds.
These are some pictures of the show showing some ewes and rams:​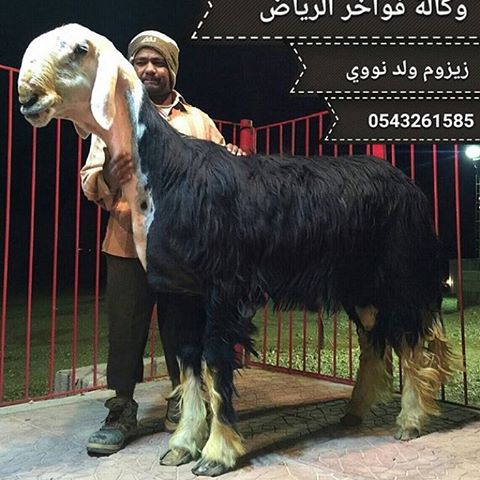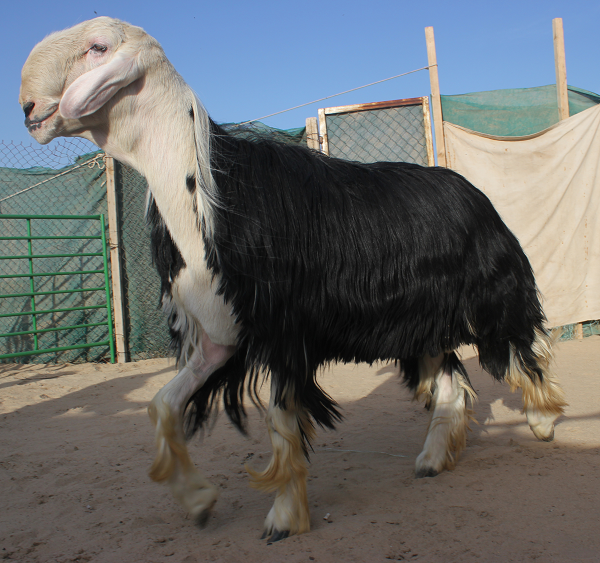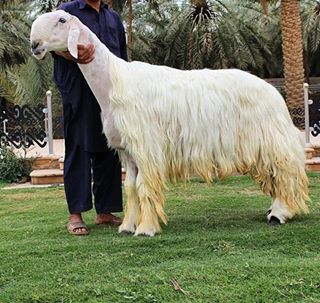 I hope I have given you some information about these breeds of sheep.
Any inquiry or question I will explain to you and present to you.
THANK YOU....​
Last edited: