So , yeah, I know I was going to downsize for winter, As usual....BUT.....A friend of mine, a mini rex breeder, is retiring and selling out....He called me this morning to ask if I wanted to look what he had before he "put them on the open market"....I thought " Why Not?"....Wrong answer....I bought 2 jr. does and 2 jr. bucks....He said I couldn't live without them....and I took his word and now have HIS line that he had been working with....The jr. does are pictured below, 1 is a red the other is a broken red. The jr. bucks are unrelated to the does 1 being a castor and the other a red, as of yet not pictured....He said he was working towards "the perfect broken red" and then a "tricolor"....
So I know nothing about mini rexs except that I now own 4 of them...Along with "way too many Ndwarfs" and maybe someday some of those "french furry ones" ....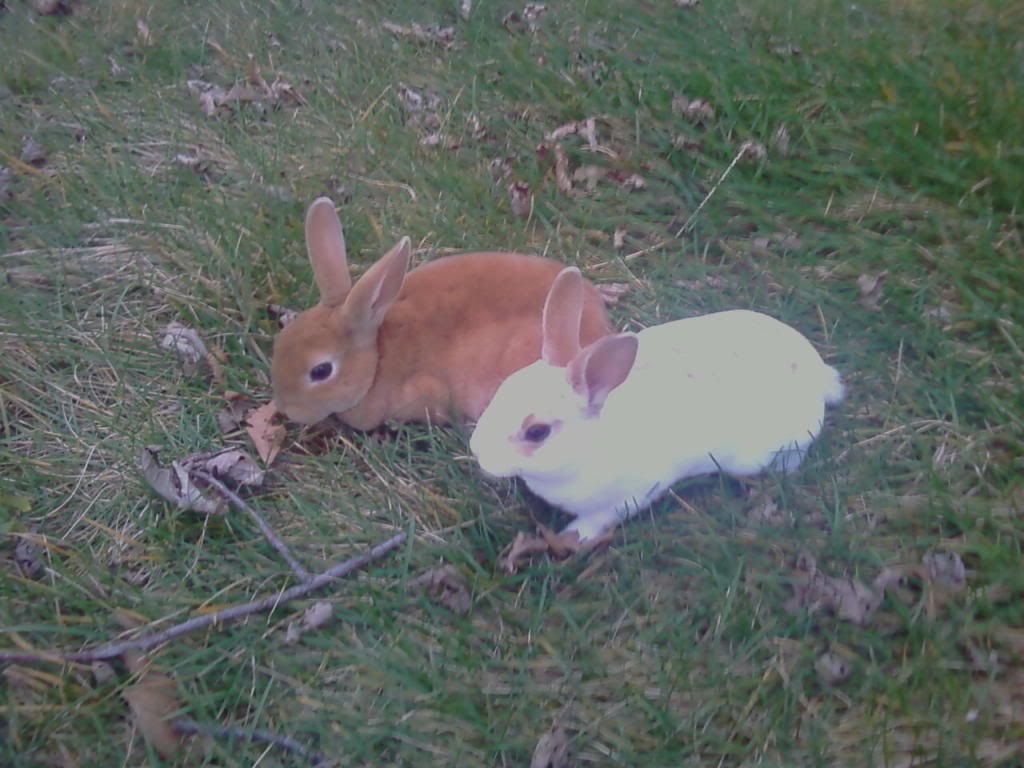 ....Advice welcomed....Opinions on the jr. does from the professional Mrex breeders out there would be helpful also, sorry the pictures are subpar. Way lot of glare on the broken.....Jr. bucks to follow.