Joined

Sep 15, 2017
Messages

53
Reaction score

53
Points

83
Obviously by the title, I am by no means an expert. Heck I don't know if I qualify as even a novice, but I have figured a few things out. I hope this post may help some others who may be just starting out.
1) it was difficult to find a milking pail for these little guys (Nigerian dwarf's), but after 3 or 4 different products I found what I think will be the item I stick with. I have included a amazon link. This is a 3 piece stainless steel canister set for $11. the largest one is perfect for a milking pail. They have leak proof locking lids, so I can just throw it in my milking bag when I head back to the house to process my milk. The medium one is the perfect size for feeding grain on the milking stand and the smaller one I use to store animal cracker (treats) in the milking area.
https://www.amazon.com/gp/product/B015VL5NX6/ref=oh_aui_detailpage_o01_s00?ie=UTF8&psc=1
2) Just learn how to hand milk if you have a small herd. I built one of the DIY vacuum milker, which works on the same principle as the henry milker, I have also tried it with the food saver vacuum pump. The problem nobody shares when they are telling you how great this thing works is this. It only evacuates about 2/3 of the milk. The final 1/3 you still have to hand milk. Additionally you have to clean this thing when your done. I figured out even in my first week, as slow as I am at hand milking, I could complete the task faster by hand because I didn't have to spend 15 minutes cleaning the milker. Don't get me wrong, I am sure someone with hand ailments would probably benefit from the use of these devices by reducing the amount of hand milking required. But other than that unless you purchase a pulse milker, which is very expensive, I have found I would rather hand milk.
3) Milking stand, there are several designs out there, but the one I found that is close to being ideal for Nigerian's (I will explain "close" in a moment) is the plans from Fiascofarm.com. I say close in that the height was to short. Use their plans as a guide but construct you stand so the platform is 20" wide by 30" long and make the legs long enough so the platform is 36" of the ground. This is probably going to be a little to high, but after using it, you can shorten the legs to suit your comfort zone, rather than as I had to do, which was tear the whole thing apart and install longer legs to increase to the desired height. You will need to also build a milking stool 12" to 14" tall. I suggest it have a sitting area of 12" wide and 16" long. this will also double as a step for the doe to access the stand. You could use a 5 gal bucket, but I would not feel safe with my doe using a bucket to access the platform. Additionally I think their plans called for a 14' tall fence for the head gates to mount in. I found this to interfere with my does neck when she was trying to eat from the feeder, so I shortened that measurement by 2". I know I reduced it by 2", I just don't recall what the exact measurement was called for on the plans.
4) Chilling the milk after milking. A couple of things I figured out. First I milk twice a day and was using a ice water bath to chill my milk. I found my ice maker had a hard time keeping up doing this. So now I have 4 blue ice packs that I use in place of ice then fill the bath with cold water. I also found if I keep a clean empty mason jar in the freezer to strain my milk into, my milk chills much faster by using the pre cooled jar. So my last step in my milk processing is to place a clean jar in the freezer for the next milking.
5) Hay feeders. I have yet to find a hay feeder I am pleased with. I built one that utilizes weld wire mesh with 2"X4" opening. Even for the little Nigerians, this seems to be to small an opening. I am going to build a feeder using the premier 1 plans, which use 4"X4" panels that are sold on their website. It appears to be a design that should work well. The plans can be found at premier1supplies.com I will post my thoughts after I have constructed it.
6) Find a milking bag. I use a Huskey canvas tool bag from Homedepot. I make sure when I have finished milking that the bag is ready for the next milking. So when my next milking time comes, I just grab my bag and head to the barn.
7) I found that using Fight Bac instead of teat dip, is faster and much easier.
8) I have a doe that gets impatient sometimes and likes to start dancing on the milking stand and ultimately steps in the milk pail. I attached 2 rope tethers on each side at the end of the stand, so when she starts dancing I can tether her rear legs. I don't have to do this very often anymore. Now I can just grab her rear leg for a second and she has figured out any further dancing and she will get tethered. Additionally I usually only need to tether one leg now when she gets anxious and she settles down.
Again, I am not and expert, and the more seasoned members may want to chime in here. They probably have a lot of better ideas that we can all benefit from, but I just wanted to help with what I have experienced thus far. It may save somebody else some money and headaches.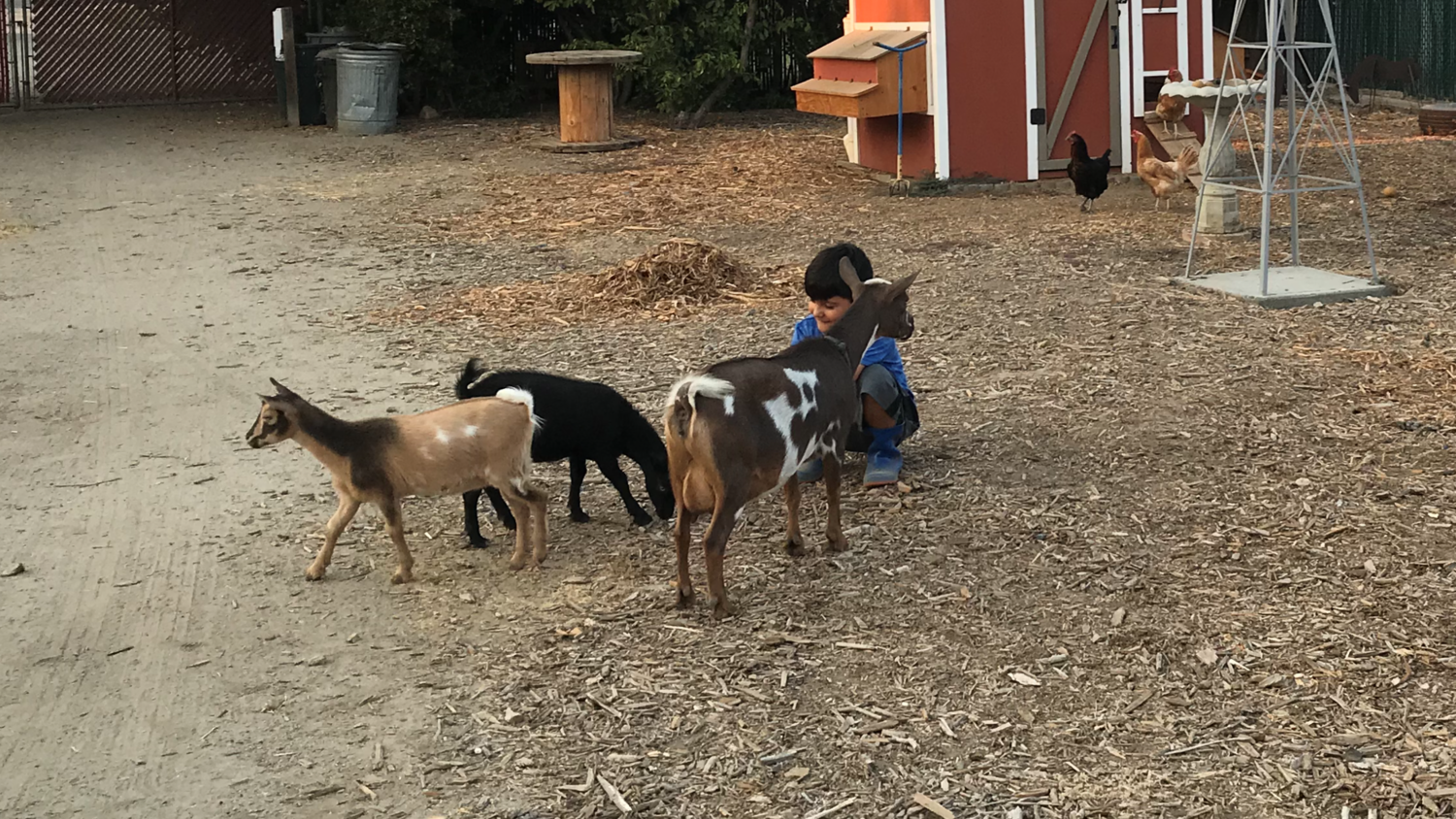 Last edited: