Joined

Aug 22, 2010
Messages

26,537
Reaction score

70,752
Points

853
Location
Ringo loves tomatoes. None of the other sheep want any, they sniff, but back away. I've even touched a slice of tomato on their lips and I get the sheep equivalent of EEEEWWWWW!!!! But not Ringo. He is glad the girls don't like tomatoes, it's more for him. My tomato crop has left a lot to be desired this year. I finally got ripe tomatoes a month ago. They aren't real good quality this late, from heat and stink bugs. I cut up some and put in the freezer. There was a bowl of trimmings, so I took some to Ringo. I intended to give some to the chickens but I got ambushed by a big goofy ram.
Get away! It's MINE!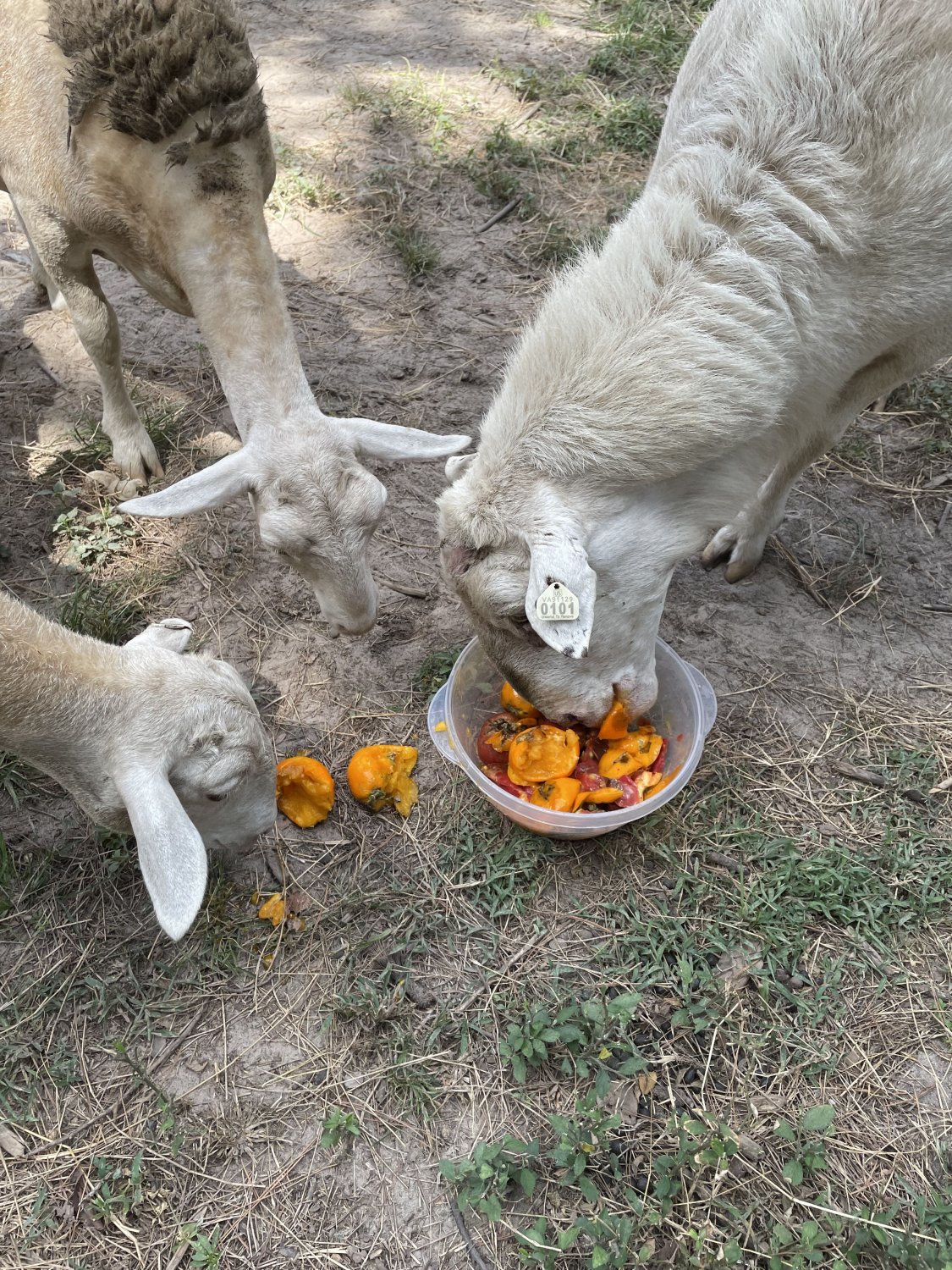 I had some orange tomatoes. Ringo looks like he raided the Cheetos on the chips aisle at the grocery store.
Ninja Ringo escaping his pasture and sneaking into the Cheetos truck while the driver is inside making a delivery.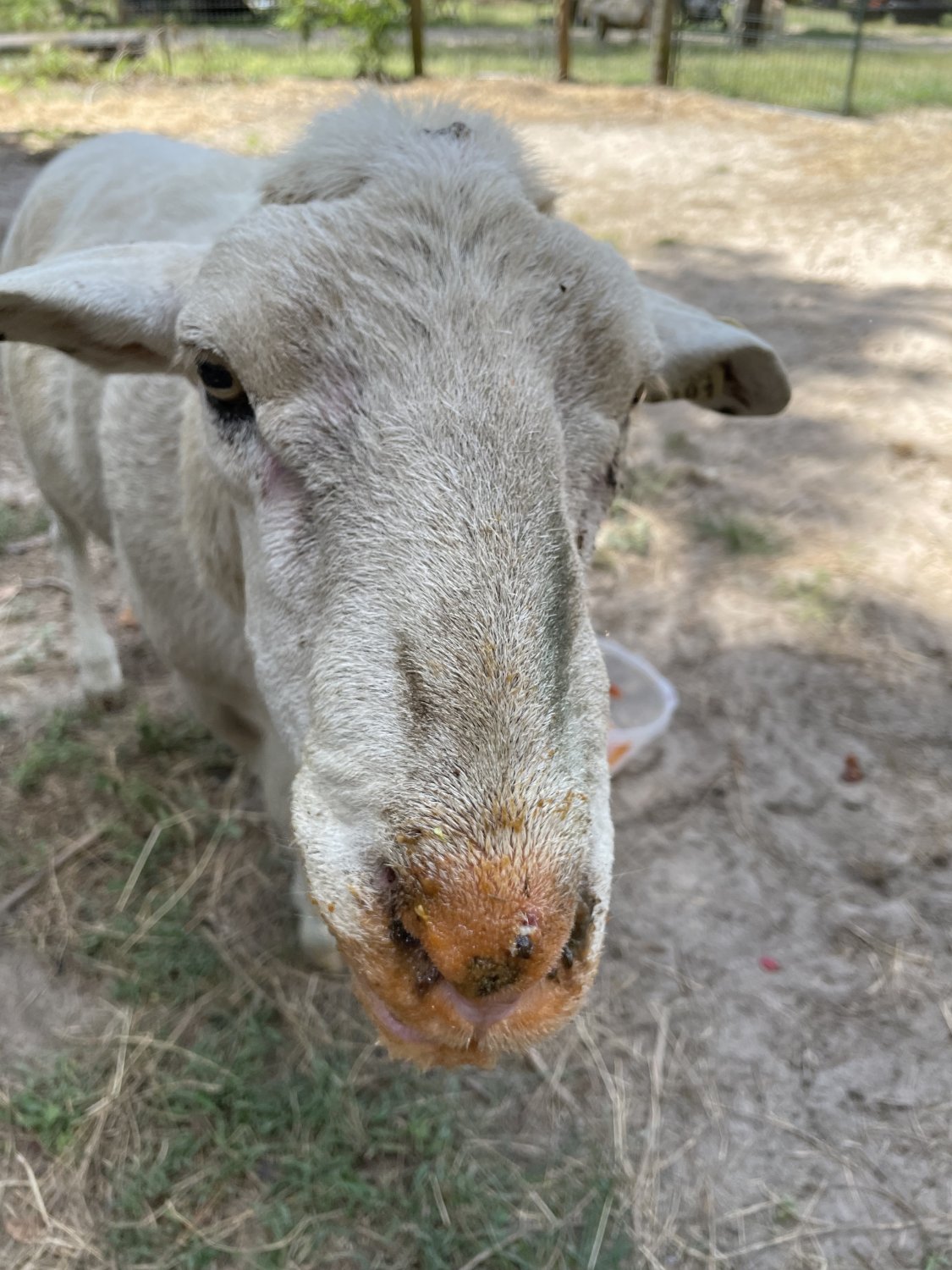 Tomatoes are lip smacking good!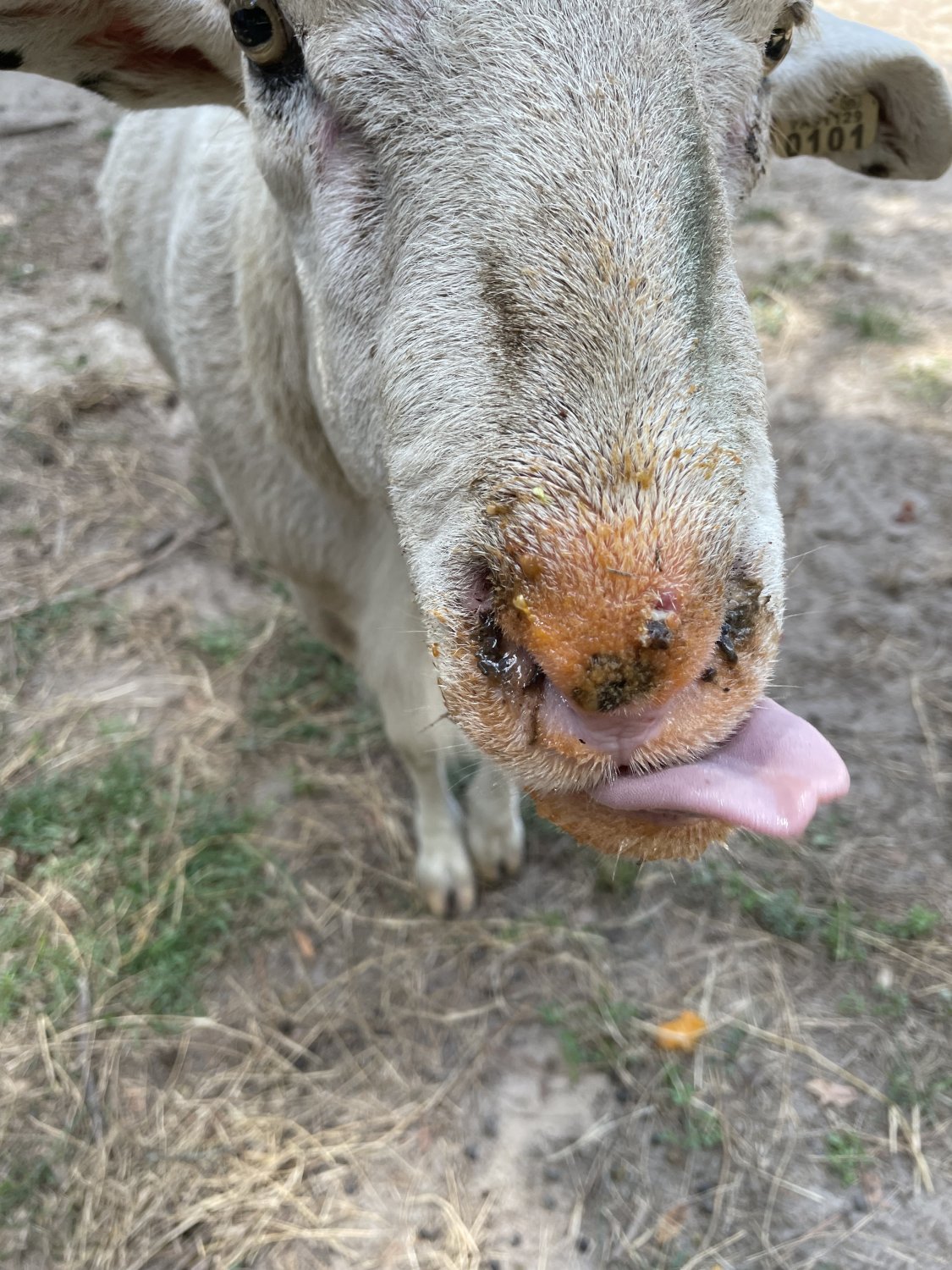 Ringo didn't let any of they yummy juice get away either. He slurped it up.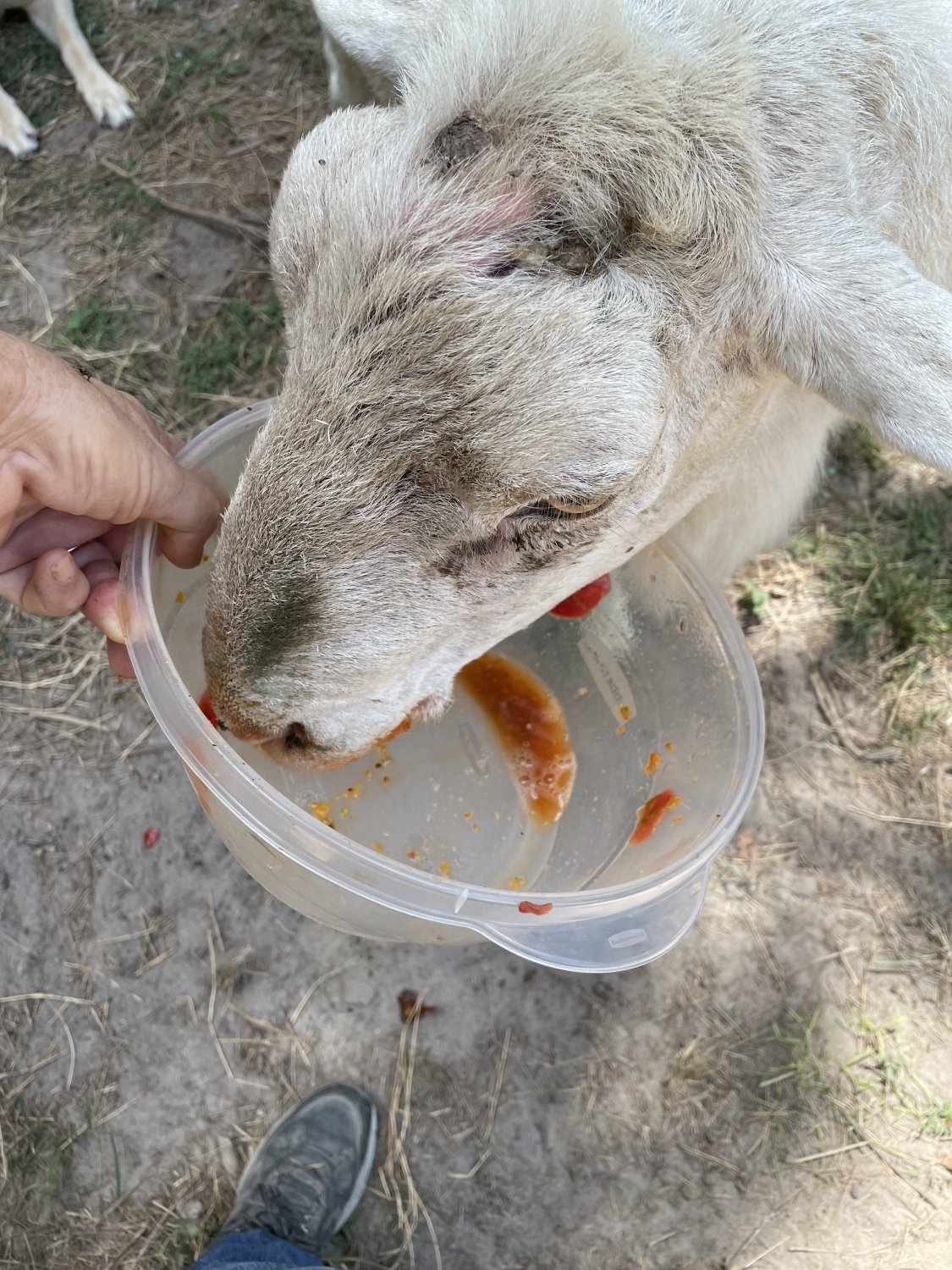 Ok Mom, the bowl is empty. You can have it back now.
My sweetheart, Ringo.