Haven't shared the wool stuff I've been doing lately. Chain-plying some Woolfie/EF wool and picking through Kit's fleece from last year.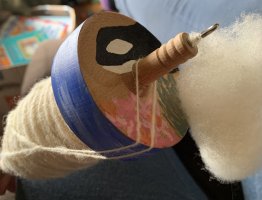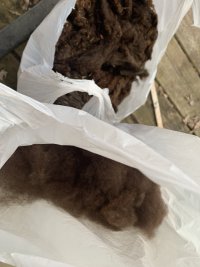 Need to get a wiggle on! Sheared Coy yesterday. Four more to go! Lots more wool to play with
And my sister said she was gifted some Alpaca wool, so she's going to give it to me to try out!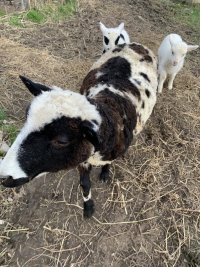 Why are the boys always friendlier? Kit's boy just comes right up begging for pets while Vulpix hides behind her mum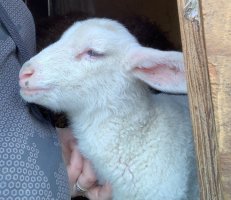 Had the sheep out (it's spring, this happens more and more lol) and the lambs were playing king of the hill with the haylage bale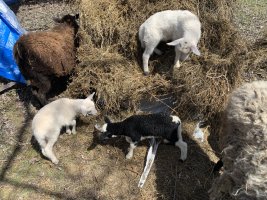 Shows that Vulpix is a pretty good size here next to one of Foxy's triplets - about 3 week age difference.
I was looking at Woolfie's boy and thinking that he's freaking huge! DH found my hanging scale today, so I think I'll try to weigh him soon.
I looked back and found a pic of Woolfie with Dingo shortly after we got him, so he would've been around 3 months old.
Woolfie's ram lamb in the first pic at 1 month old! The difference is even more extreme since Woolfie had been shorn before we got Dingo.