Joined

Oct 19, 2012
Messages

1,507
Reaction score

2,428
Points

333
Mr Slowroast (although at the time, he had no name) was born 5 days ago to a Beulah Speckled Face ewe. His twin sister was stillborn. Mr Slowroast, like all the other lambs in the shed, spent 2 days getting stronger in the sheep shed, seemingly uneventfully.
By the time Mr Slowroast was 2 days old, the weather outside had turned ..... with cold winds and driving sleet and snow. However, a lot of ewes in Mr Slowroast's little flock decided to give birth, so Mr Slowroast and his mum went outside into a field with good shelter and lots of food.
Overnight that night a blizzard came, and when the shepherdess went to check the lambs at first light, she found a seemingly dead lamb. She dried and rubbed him and detected a glimmer of life ....so in came the lamb and his mum, and a temporary pen was made. Mr Slowroast was stiff with cold, so he was take to the farmhouse and placed into the stove warming oven.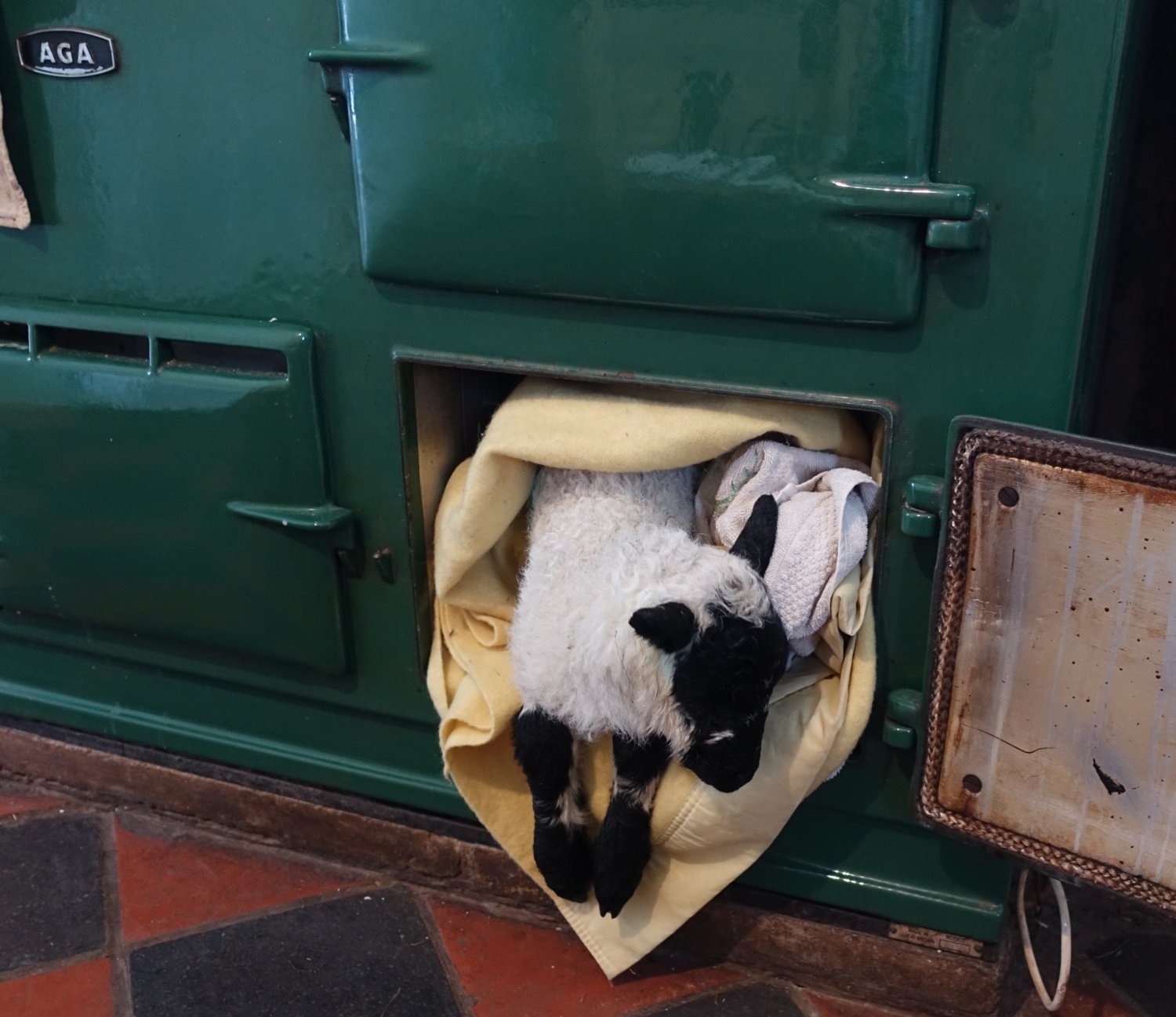 After 2 and a half hours of very slow roasting, Mr Slowroast began to move....the shepherdess bottle fed him some warm milk replacer.
For a further two and a half hours Mr Slowroast sat in a box under the lamb lamp next to his mum.
When the shepherdess went back to check Mr Slowroast again, he got up and tried to suckle from mum.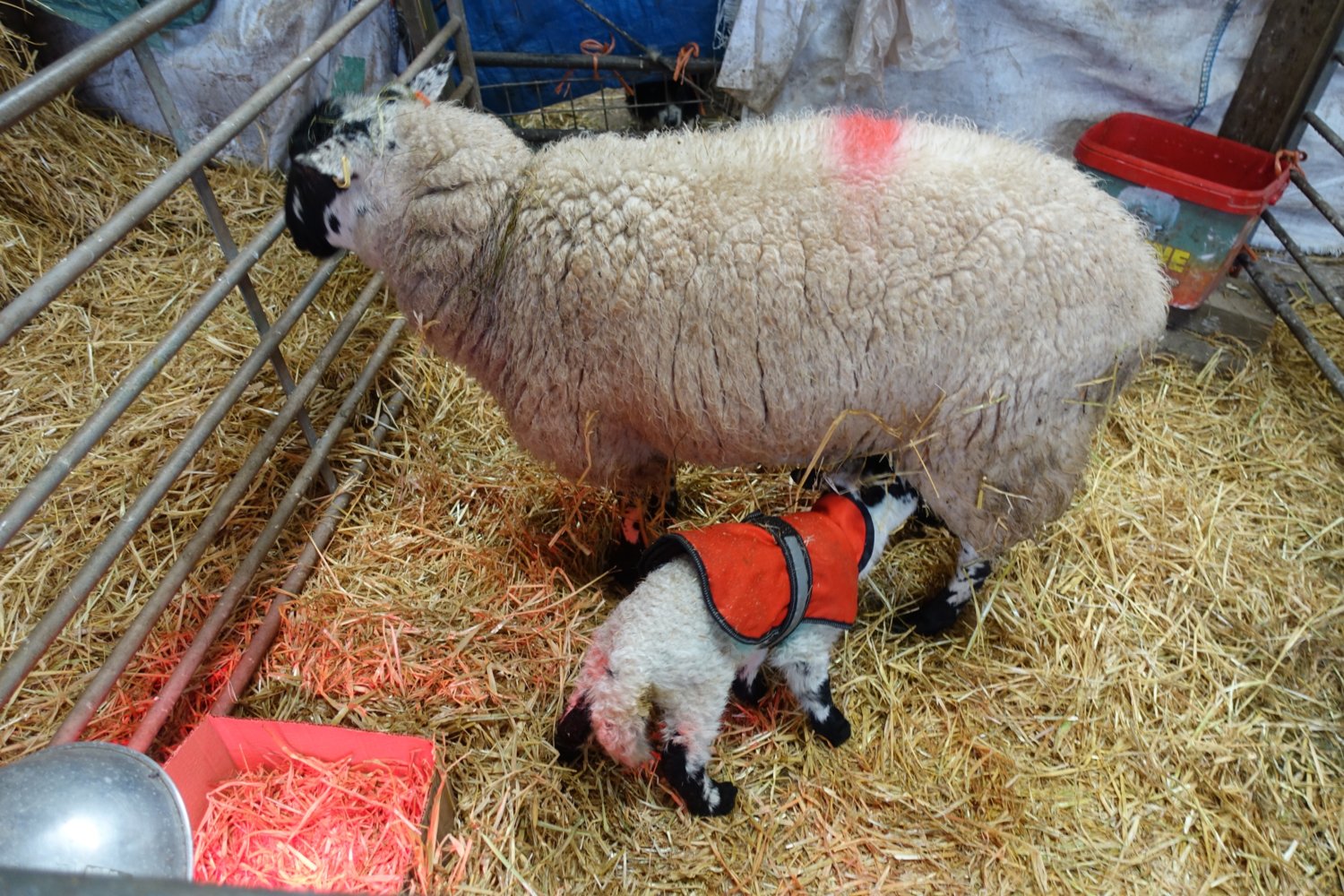 Though mum tried to be helpful, it was clear that her udder was hard and there was little milk.
So Mr Slowroast now has 2 mums, one who teaches him to be a sheep and one who feeds him.
The moral of the story? Well, maybe nothing too startling, but if a lamb with a good fleece is unable to tolerate the cold, then he probably isn't getting enough milk. Mr Slowroast had the worst case of lamb hypothermia I have ever seen.