Joined

Jun 19, 2019
Messages

144
Reaction score

200
Points

143
Location
Hello,
I got a new purebred netherland dwarf buck and for the first time I'm getting peanuts.
So now that the babies are getting older I'm a little concerned about some odd apearance issues but let me paint you a picture in words and photos.
I started my foray into dwarf breeds with some lionhead and netherland dwarf mixes. I quickly started fighting with maloclusion issues so I brought in new blood from a quality show level breeder. I got my handsome white buck:
I also rescued two intact Netherland Dwarf sisters who appear to be a false dwarf and a true dwarf. And I kept my full lionhead doe. None of the malloclusion mutts stayed in the breeding group.
So the first litter in this new set was the false dwarf doe to the buck. She had 6 kits, they died off 1 by 1. No idea why, they were in a nest and she fed them but they slowly all died on me.
Next is the true dwarf and the lionhead moms. TD was first time mom LH is very experienced and has had probably 4 very succesful litters.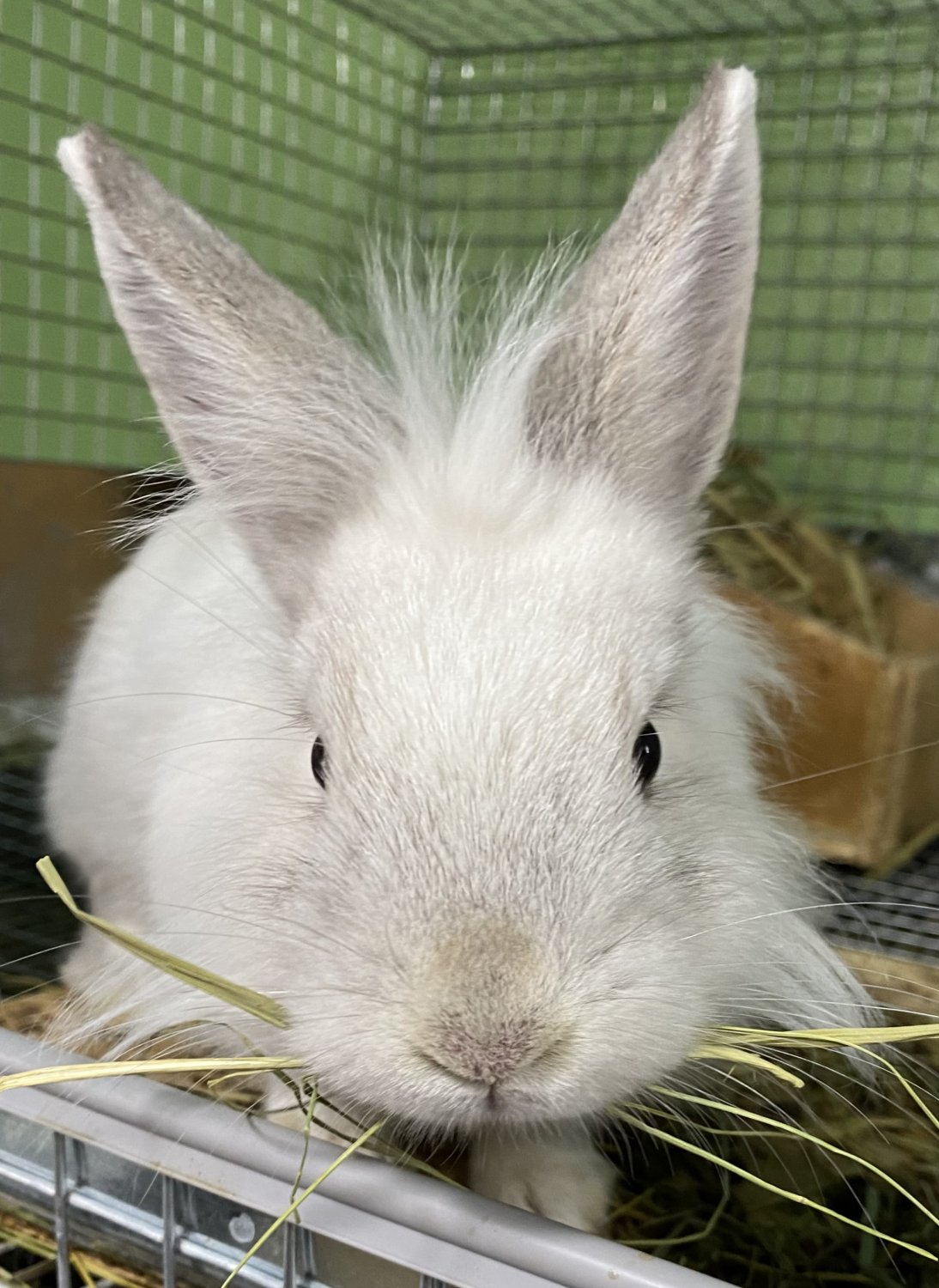 This is Nola the LH nesting 2 years ago.
But here's the thing, TD had 3 babies and they all look totally normal and developing great.
(pictures coming maybe tomorrow)
LH had 3 born alive and the peanut died on day 5. But now what i would assume are 1 TD and 1 FD babies look like little water balloons or full ticks ALL OF THE TIME. At first I just thought everynight when I checked them they had just fed and were just gluttons. But after a few days of that I started checking them throughout the day and they are ALWAYS super wide.
this photo is from 5 days ago. And despite the size difference seen here, the peanut was that much smaller again but apparently I never took a photo of it.
And here is the TD kit today:
he just seems weird shaped!
I'll have to get photos of the TD mom and her babies later and add them, apparently I haven't taken any photos weirdly.
Sooooo
What's going on here, any ideas?