Joined

Mar 24, 2017
Messages

221
Reaction score

226
Points

163
Location
Not sure if this is pink eye or just irritation from... something?
We purchased two crossbred calves about 2 weeks ago. They're 6-7 months old, half sisters. They were weaned shortly before we brought them home. No vaccinations yet. They both looked fine the first two days after we brought them home. On the third day, I found one calf, "Maryanne," with some tear staining on her left cheek and a slightly runny nose. This persisted for a day or two then cleared up. She was looking fine after that until yesterday. Yesterday and today she has significantly more tearing than she did two weeks ago, and she's holding the eye partly closed. As far as I can tell, her actual eyeball is OK. The inflammation seems to be mostly to the membranes around the eyeball and the "third eyelid." Her other eye (right side) has some tearing and her nose *might* be a little runny. She seems fine otherwise. Eating/drinking/peeing/pooping/chewing cud. Her sister looks perfectly healthy, so I'm guessing it's nothing highly contagious. We are having a warm spell, and the flies are out in force. (I plan to dust them with DE today.) The grass is also high, and it's been breezy, and Maryanne has a habit of burrowing her face completely in the hay bale, so it's also entirely possibly she has a sliver of something stuck in there.
Advice?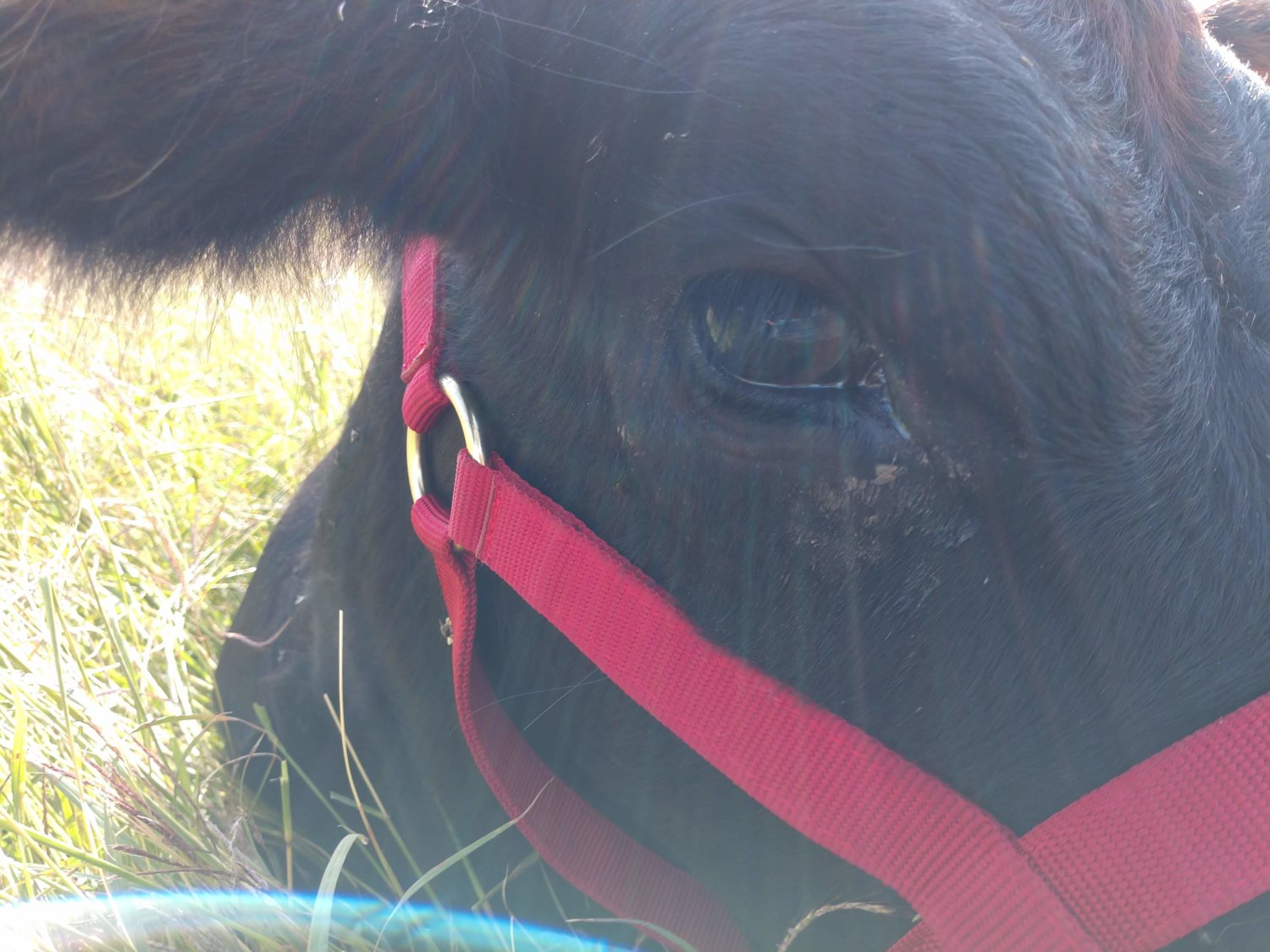 Right eye, a little goopy but much better.