Joined

Aug 22, 2010
Messages

28,875
Reaction score

80,567
Points

853
Location
A little background for any who might not know. My husband and bought 8 acres with a double wide in Lindale, September of 2014. We fenced it and cross fenced it. We learned a lot, did some things right and some things wrong.
There have been a lot of fence discussions here on BYH. As many of you know, my husband and I bought a home on 8 acres and moved 160 miles to be close to our DD, DSIL and our precious 2 grand daughters. There was nothing here but the house. Nothing. We had a house in town and acreage outside of...
www.backyardherds.com
My husband passed away September 20, 2021. I sold the farm in February 2022, moved to a house my son had, on 2 acres, in Trinity County. Stayed there 6 months, bought, 25 acres with a double wide, also in Trinity County. Moved with sheep and dogs on August 28, 2022.
Fence rows sport 30-40 years of brush and trees. Much of the fence is old, barbed wire is barely up, wood fence posts are rotted off at the ground.
I have one field for the sheep, it is fenced on 3 sides with field fence. With the help of the previous owners, we took down the barbed wire on the 4th side, and put up sheep and goat wire. The previous owners kept 16 acres on the south side of me and put a new single wide mobile home on it. They have 40 acres on the north side of me and are great neighbors.
A few weeks after moving in, I had knee replacement surgery, followed by months of therapy. I finished therapy the end of January. It rained non stop in February for weeks. That brings us to March and ready to work on fencing.
Front field, side fence, south side. This is close to the house.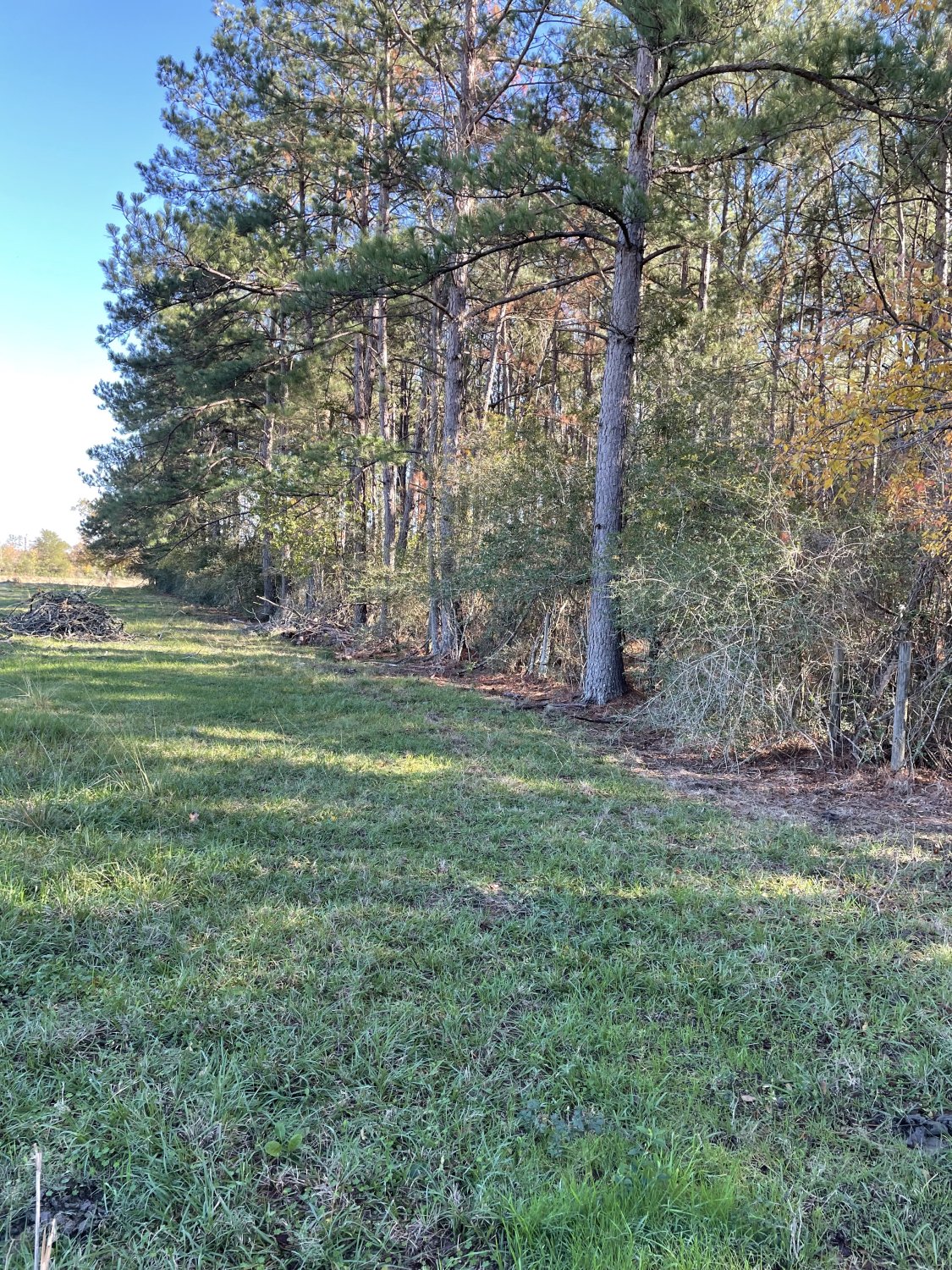 This is the corner.
Had 2 guys that wanted a downed giant oak for the firewood. They came and cut it up.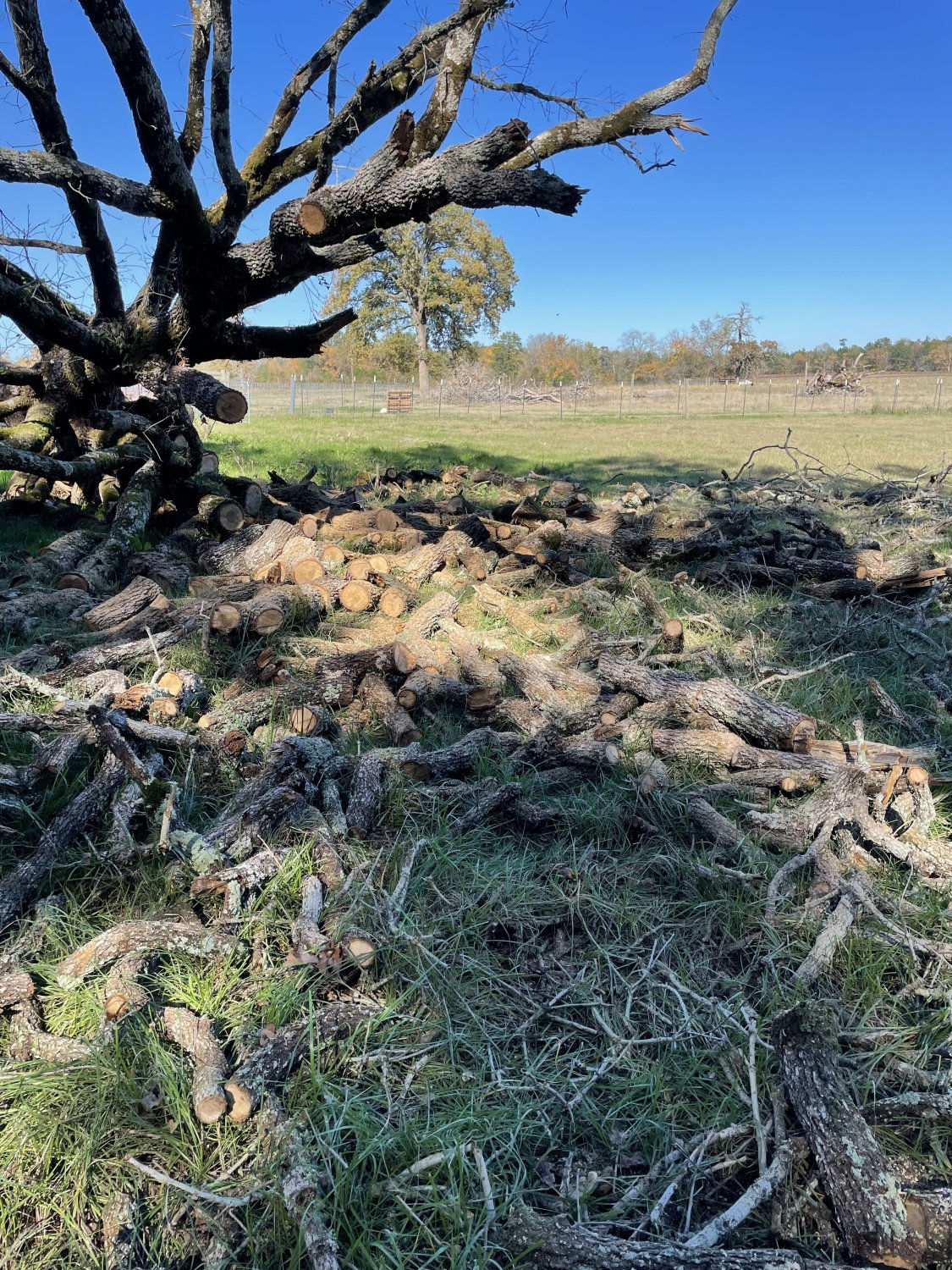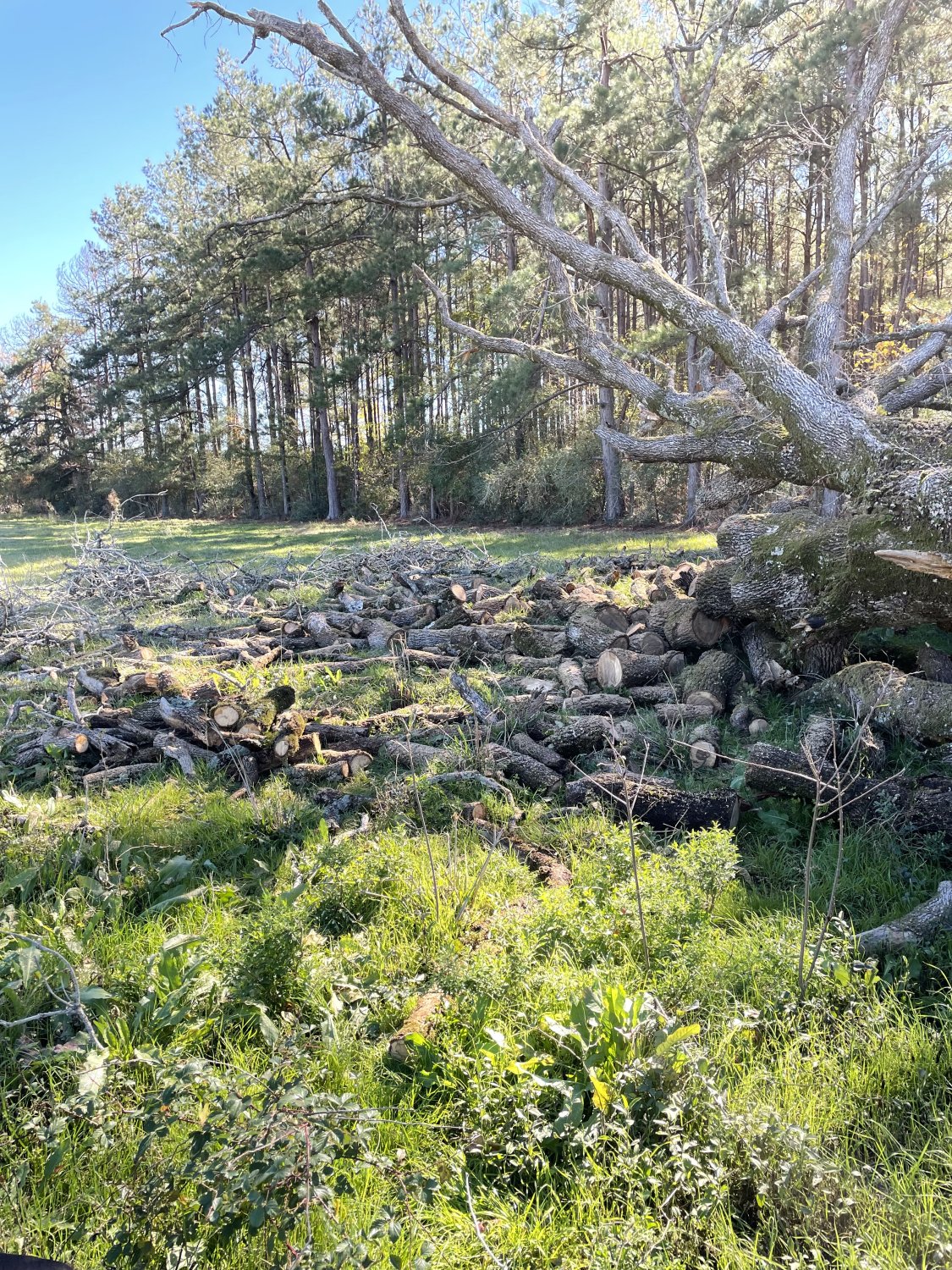 I told them if they would cut down the big pines in that fence line, they could have them, take the logs to the mill and keep the money. They loaded up 4 logs and never came back. They left a lot of firewood on the ground too.