Joined

Mar 6, 2010
Messages

482
Reaction score

46
Points

166
Location
A few weeks ago we had to say goodbye to our beloved Spartacus, who had been our furry friend for over 10 years. We miss him so much.
It was very lonely around here with just the two of us. So.... we started looking for a new friend to share our lives.
I wanted a little fluffy lapdog... My husband wanted a watchdog.
So.. this was our compromise.
We now have a Great Pyrenees puppy. Oh my! I had forgotten how busy puppies are in the first few months!! But, in a year or so we should have a very good dog! Lots of training in our future!
Here are some photos.
He is showing signs of being a good watchdog. He listens intently to new sounds when he is outside.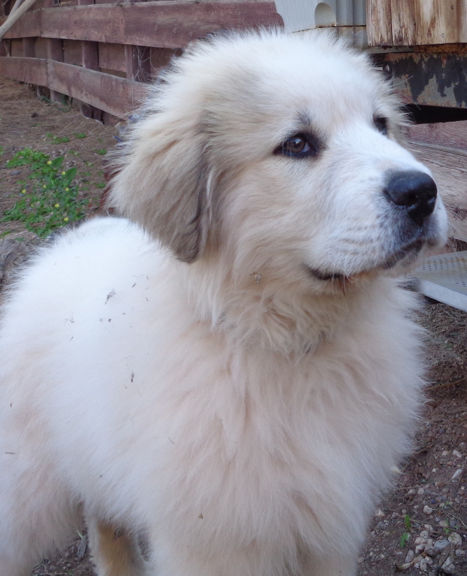 He is a very smart pup! No accidents in the house, pretty much goes potty on command now. Here in AZ he will be a house dog, especially once summer is here!
He had his first bath last Friday...
I can't think of a better way to have a puppy sleep for a couple of hours than to give them a bath and blow them dry.
And here he is on Daddy's lap all nice and clean!
Last edited: