Joined

May 20, 2009
Messages

77
Reaction score

0
Points

34
Location
My baby is here! a little boy born this morning, woke up at 6am to this little guy!!! happy, healthy, and already getting frisky! annabelle is such a good mommy. if he strays to far away from where she wants him, she pushes him in the right direction with her nose!! Its so cute!!! Just wanted to share my pictures!!
anyone with name suggestions?? mommy is annabelle, and father is malachi.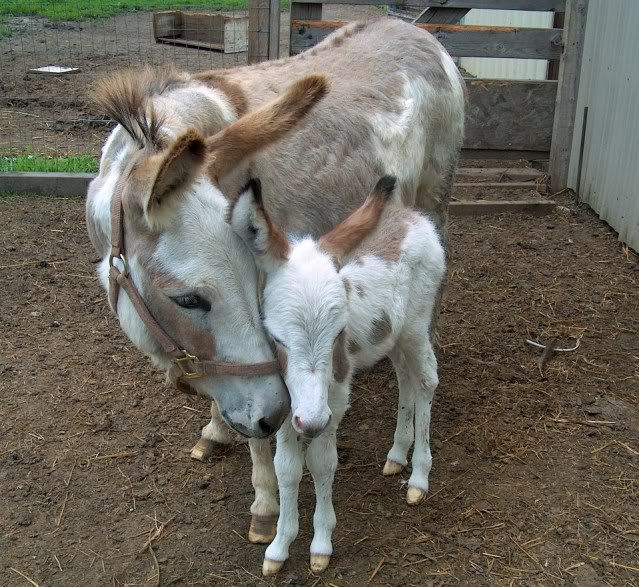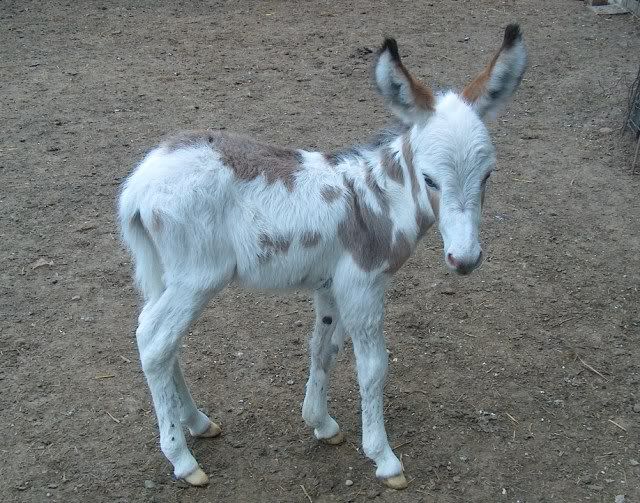 My minature donkey is making a bag, she is due, we had a bad experience 2 years ago, when we bought her she was bred, and fed white bread from the day old bakery cause they were out of hay. she has a neck roll that has never gone away, we do well to keep it monitered. She was inbred by her own father also, and when the baby was born he lived 24 hours, the vet said the poor nutrition had a lot to do with it, and the inbreeding could have also. she is bred with my jack, totally unrelated!! Malachi. Her name is annabelle.
I am hoping for a healthy baby donkey, we have taken very good care of her and our vet says she is very healthy.
So.... Good vibes for a healthy donkey!!!
annabelle.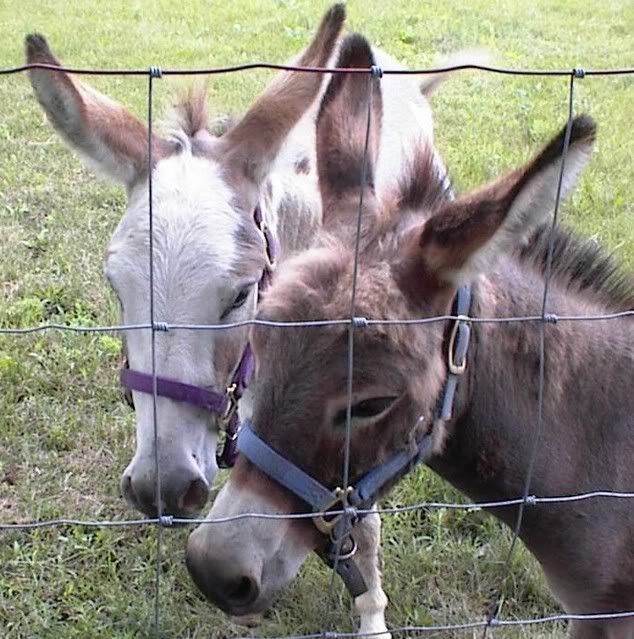 annabelle and malachi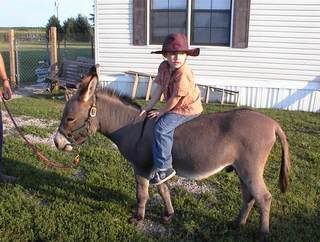 and my grandson on my malachi
we are keeping them separated now and waiting.....!!!!!