True BYH Addict
Moderator
Joined

Jul 9, 2012
Messages

224
Reaction score

486
Points

223
Picture this lovely scene: lush green fields where fluffy sheep and playful goats roam together, enjoying each other's company as they munch on tasty grass. It's not just a picturesque sight; it's actually a smart and fantastic way to farm! Yep, raising sheep and goats together isn't just about aesthetics; it's a win-win situation for both the farmer and the animals.
In this article, we're going to explore why having these two cuties side by side is a great idea, what to keep in mind while doing it, and how to make sure they're happy and healthy.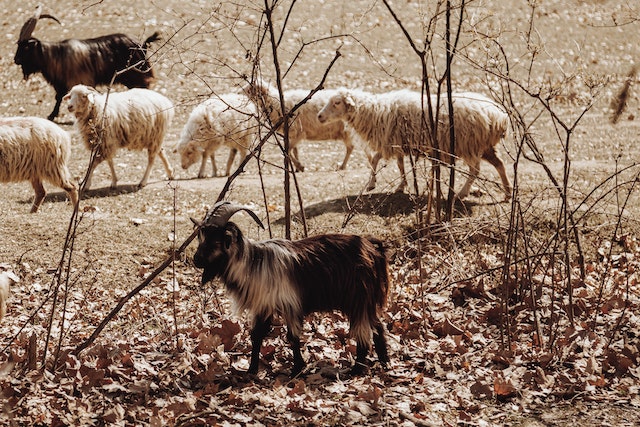 The Benefits of Mixed-Species Farming​
1. Biodiversity and Pasture Management​
Having sheep and goats chomp away on the same pasture is like inviting a diversity party for plants! See, sheep and goats have different tastes in food. Sheep are like the grass grazers, while goats love to munch on taller plants. So, when they graze together, it's like a buffet where everyone gets what they like. This diversity is excellent for the land because it promotes healthier pastures and supports a broader range of plant species.
2. Complementary Foraging Habits​
It's like they planned this ahead: sheep graze closer to the ground, and goats are the high jumpers! Together, they make sure the pasture is used efficiently without overdoing it. That means more grass and plants get to grow back and less damage is done to the land. So, it's like an eco-friendly lawn mowing team that keeps the place looking nice and healthy.
3. Increased Farm Productivity​
Guess what? Having sheep and goats as buddies can boost productivity on the farm. With their diverse diet and foraging habits, they make the most of what nature has to offer. More food options mean more milk and meat production, which is great news for farmers. Plus, because they're helping each other out with pest control and pasture management, it saves farmers money on stuff like chemicals. Win-win!
Considerations for Raising Sheep and Goats Together​
1. Fencing and Shelter​
As cute and friendly as sheep and goats are, they're also a bit mischievous and crafty when it comes to escaping. So, farmers need to set up strong and secure fences to keep them from wandering off to who-knows-where. And let's not forget about shelter! Giving them cozy places to hang out when the weather gets tough is a must.
2. Feeding and Nutrition​
Even though they share the same space, sheep and goats have different tastes in food. So, it's important to make sure they both get the right nutrients they need to stay healthy and happy. Fresh water and a balanced diet are essential for their well-being. You wouldn't want a grumpy goat or a sad sheep, right?
3. Herd Management​
It's like a family reunion when you bring sheep and goats together. But, like any family gathering, there might be a bit of drama. They have different social structures, so it's important to introduce them gradually and give them enough space to get along. No one likes to be crowded, right?
4. Healthcare and Disease Control​
We all want our furry friends to be healthy and thriving. Regular check-ups, vaccinations, and keeping an eye out for any signs of trouble are essential. So deworming and disease prevention are key.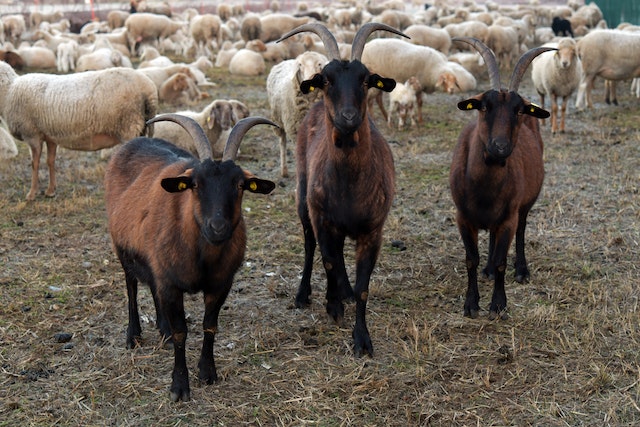 Conclusion​
Who would have thought that having sheep and goats together could be such a brilliant idea? From making the land happier and healthier to boosting farm productivity, these two buddies are a match made in farming heaven. Of course, it takes a bit of planning and care to make sure they get along and stay in good shape.
But with the right fencing, food, and a little TLC, you can create a beautiful and sustainable ecosystem where sheep and goats live happily ever after! So, here's to the perfect farming duo and the magic they bring to our fields!
Do you raise both goats and sheep? Share your experiences below.
Last edited: