Joined

Aug 3, 2008
Messages

3,634
Reaction score

5,528
Points

453
Location
Haven't made huge progress with Dooley, as I've had no time to train him lately, but plan to get to it more before spring, when I can get the sheep up into the big field. He's been tethered on a run line, as he is obsessed with herding the chickens and I don't know if I can train him out of THAT due to his high drive.
He is maturing a little though, even without any additional training, so when I take him down to the sheep paddock he has good recall, only works the sheep when I say he can and he listens to the commands he knows, which is "down", "walk up", "that will do" and "come here or come back". He's no longer afraid of the ATV and will run alongside it now when we go down to the sheep paddock and back.
He plays ferociously with Blue and Blue lets him win most of the time when they wrestle, but Blue is a streak of lightning and can outrun Dooley...and he can also jump higher. Blue always has the last laugh.
I love to see the sheer joy they display when running like the wind and playing so very hard. They are both grinning and panting by the time its over.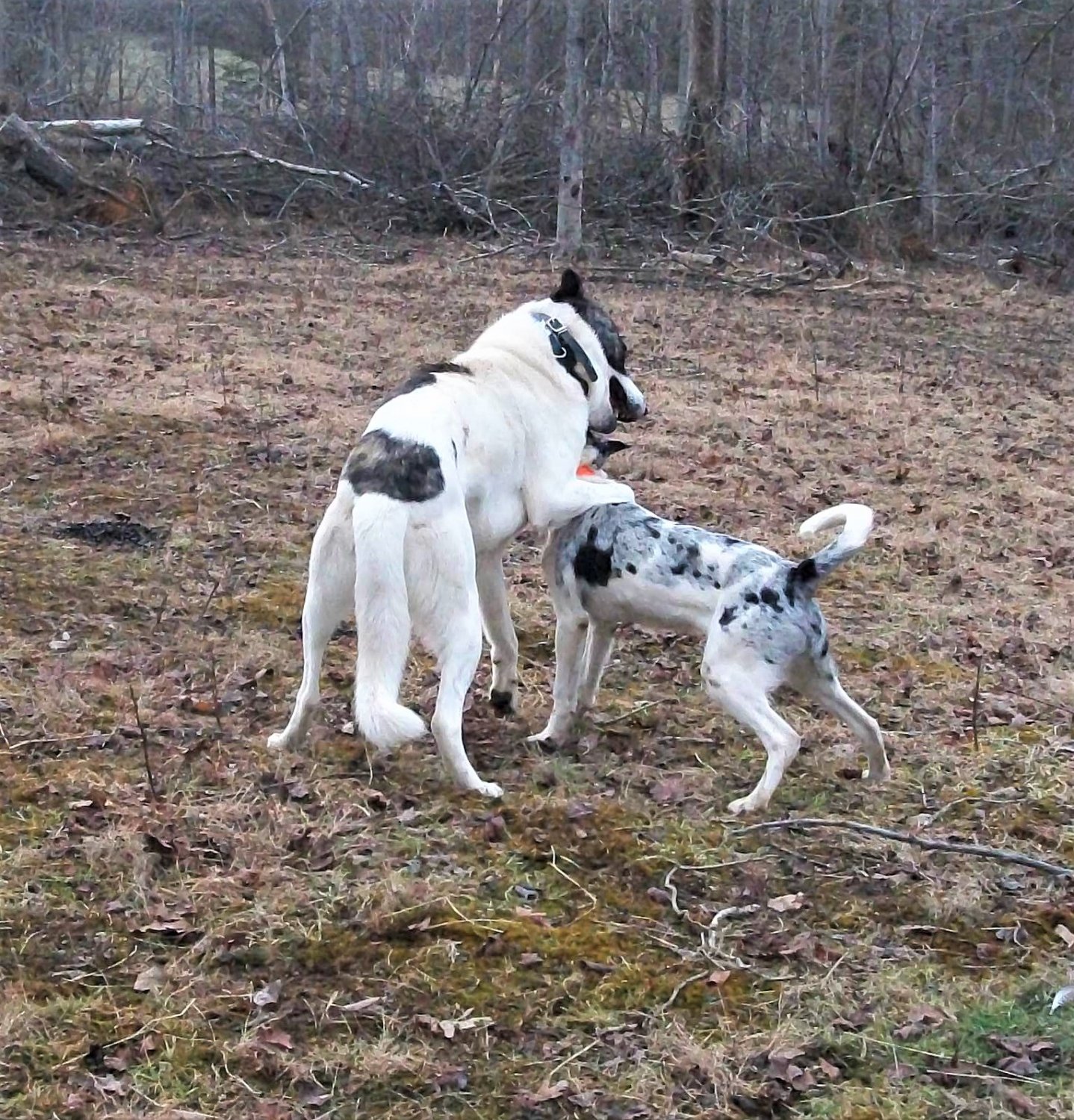 I