Joined

Dec 28, 2012
Messages

9,139
Reaction score

10,265
Points

633
Location
We decided a while back that we needed more room if we wanted to continue to breed, raise and show goats. It was actually last summer when we made the decision. We backed off because there was a concern that my wife's job was a little "shaky" in that she worked for a company that did pre-clinical research and they had a lot of contracts with the government. Well, she ended up losing her job and still hasn't found anything.
But, we owned a rental property and when the tenant moved out in Dec we decided to sell the house and get our money out. We closed the sale in March.
So, we started looking. And looking, and looking, and looking. We live in Eastern Wake County NC which is where the capital Raleigh is located and land is very expensive here. It seems that it is even higher priced when it's in the 5-10 acre range because there are a lot of "mini" horse farms in this area. Horses equal $$$. For example, there is a beautiful 5 acre tract of undeveloped farmland about 2 miles for our current location for the princely sum of $125,000. THATS JUST LAND, NO HOUSE. And, usually if you find a house with 5 acres, it's a 3500sf brick McMansion that is way out of our range.
Hard to find a modest house with 5 acres that's liveable at a reasonable price.
We wanted to stay in this area.
Finally found something and closed on the sale today.
We also have an option for 18 months on the 5 acres wooded at the top of the picture.
It's a blank slate. Our layout here is functional, but has always been reactionary because we just responded as circumstances changed. Got 3 does. Then got a buck. Had babies. Got another buck. got 3 more does etc, etc etc.
Everything is hodge podge here. Now, I know where we are at and what we are doing and where we are going.
Obviously , we are going to have to shell out a fair amount for fencing. And, have no choice but to get a contractor for the first part. Know anybody looking a boat? Selling this to help pay for fencing.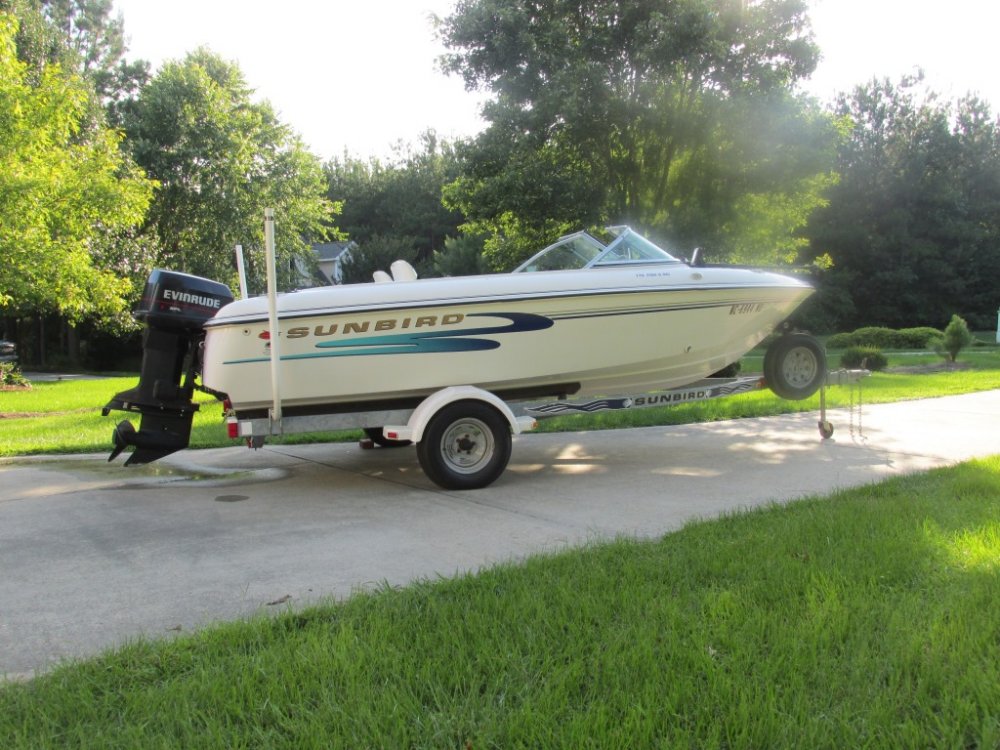 It's scheduled for the last week of July so we can't "move-move" until first week of August. Going to be a slow move.
Did I mention we bought this house and still have the house we live in? Hard to sell a house in a subdivision with 20 goats in your yard. Not appealing to your typical suburban buyer. Yes, I'm sticking my neck out.
Wish us luck.