Joined

Sep 17, 2021
Messages

135
Reaction score

447
Points

143
Location
It's been absolutely insane the last two months. I've barely had 5 minutes to sit down on any given day. I don't even know what is keeping us so busy, lol. Part of it is my sister and her family have moved in with us while we work on evicting the tenants in our apartments so they can move in. So there's 9 people in the 3 bed, 1.5 bath house. So the housework NEVER ends. (never mind the needs of 5 kids, lol) The animals can't be turned out, so we have to hand exercise them regularly. Luke has a stall but we've given up on building the donkey stall till spring- it is SO COLD. Frequently hits -20 and -teens (in a roller coaster of course, because it fluctuates up to the +20s regularly, and rains at least once every 2 weeks, so the entire yard turns into an ice field). We've had to start feeding lunch to make sure our old timers stay warm enough! And my 24yo gelding was shivering so he got himself a set of comfy blankets to keep him warm. We're keeping a close eye on the donkeys, and so far they're ok. It's crazy! The basement in the barn does stay warmer than outside (most of the time, not when it goes from -20 to +20). All that to say... I haven't ghosted. I just don't sit at the PC. 😆 I thought winter was supposed to be the quiet time on the farm! LMAO.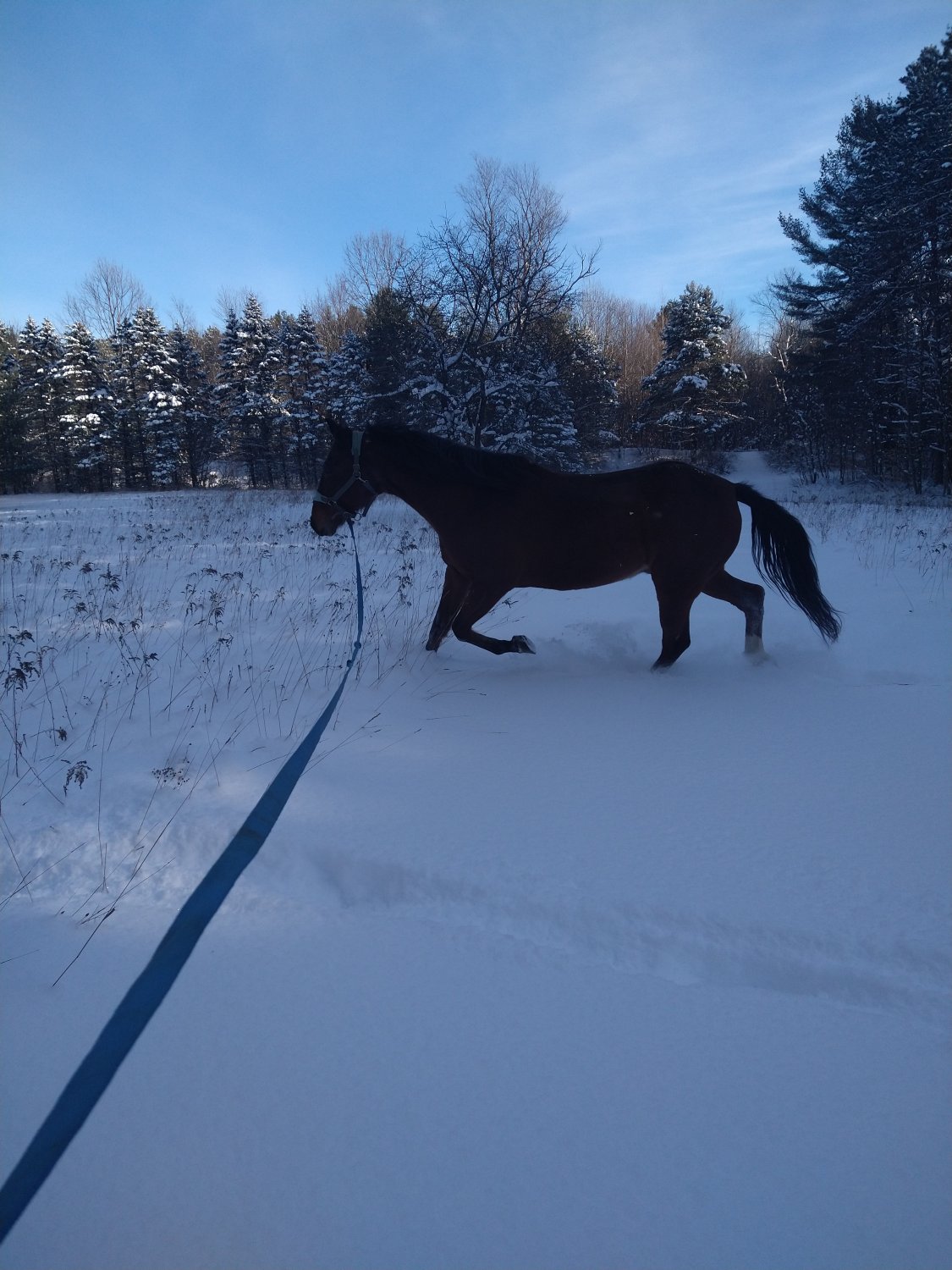 Lunging in the meadow in the fresh, deep snow.
.Halfway through cleaning, but the barn with many haynets to keep them warm and busy. And a walk with baby and momma donk. Thank goodness he won't leave her so he can be loose. The snow was up to his belly. He's not a fan.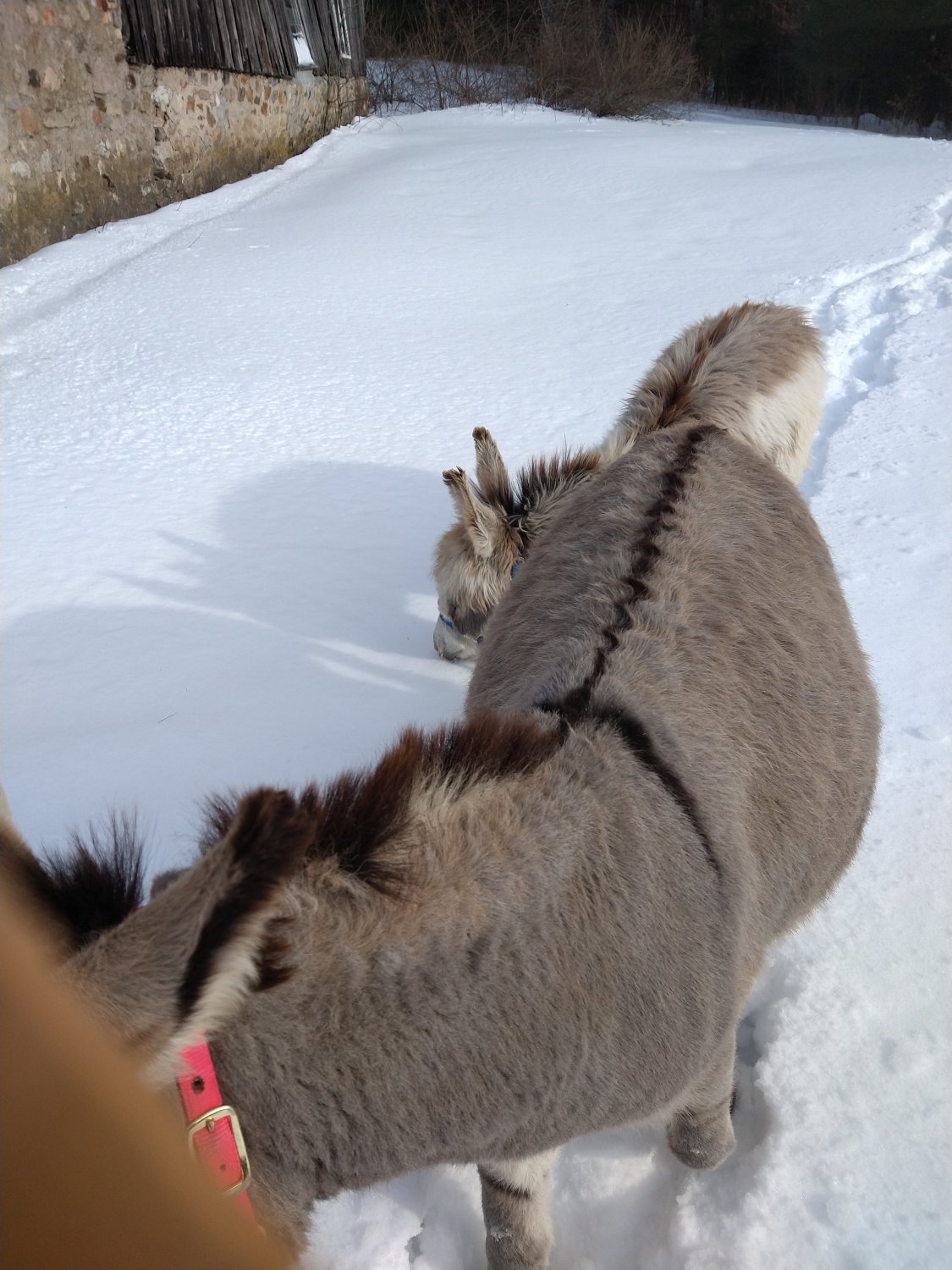 Daddy donk looovvvves the kids. He's the most unjack like Jack I've ever seen. He's still getting snipped next month though, lol. Here he is with my 2yo dragging him around by the strap on his halter.
Momma donk LOVES her face scritches more than food...which is really saying something.
Luke hates when we take the donkeys for a walk without him. He spies on us and calls them.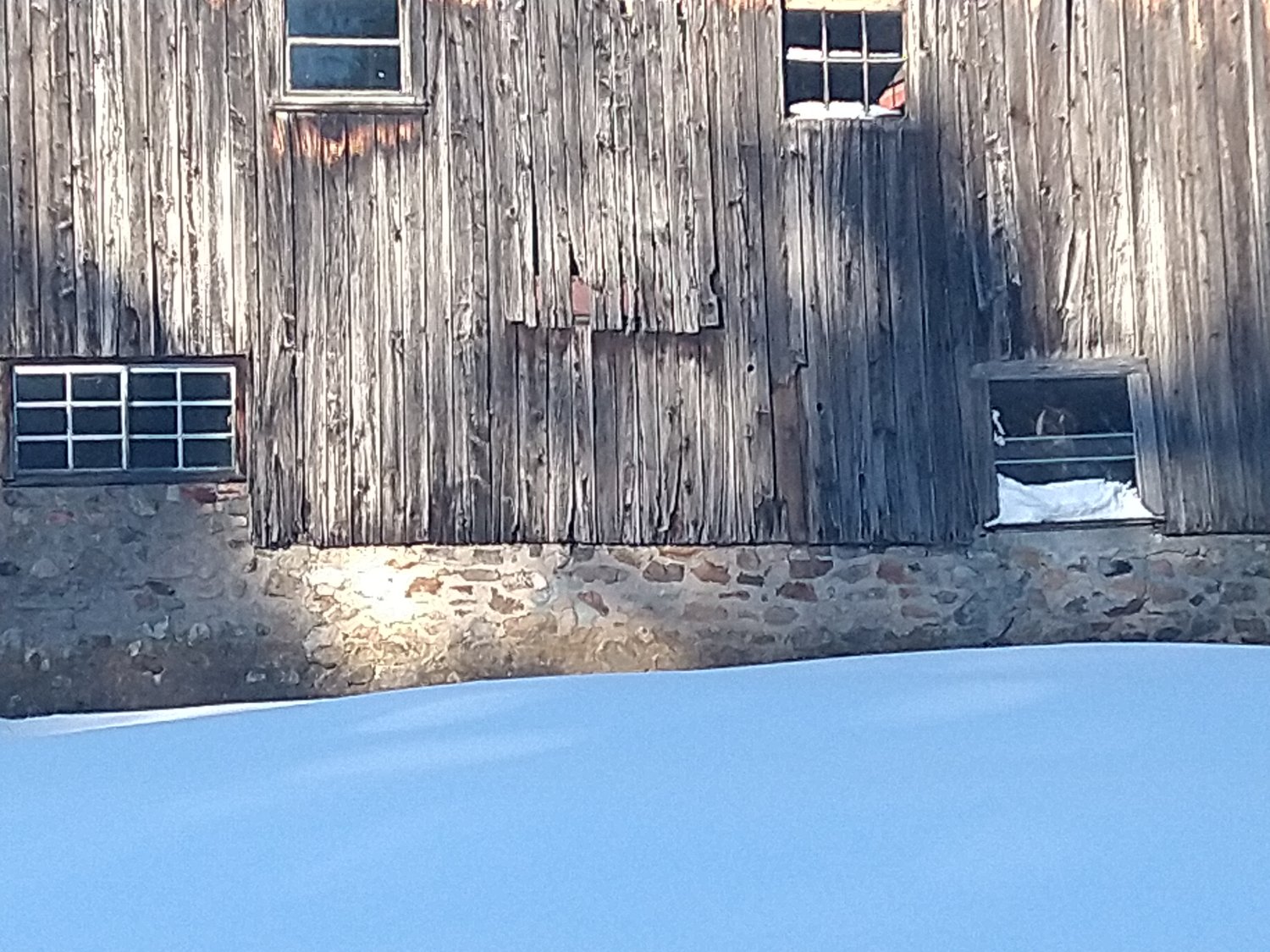 Luke's stall got done! Complete with ridiculous wall. But he approves.
Last edited: