Joined

Aug 22, 2010
Messages

28,875
Reaction score

80,567
Points

853
Location
Today Buford was with the ewes and lambs unsupervised. Well…… not by me, but Sentry and Sheba were with him. Buford kept trying to mingle with the flock, the ewes kept running him off. By the end of the day, he could walk through them and hang out with the lambs.
And Sheba! She tries to be grumpy, chewing on his head and growling, she's so funny. She has a playmate! They run and play and have a great time.
Buford did great today. It was cold, windy, I got a cold, so I stayed in and took my medicine like a good girl. Bored to death,
Buford sits for his pan of food. He's so cute.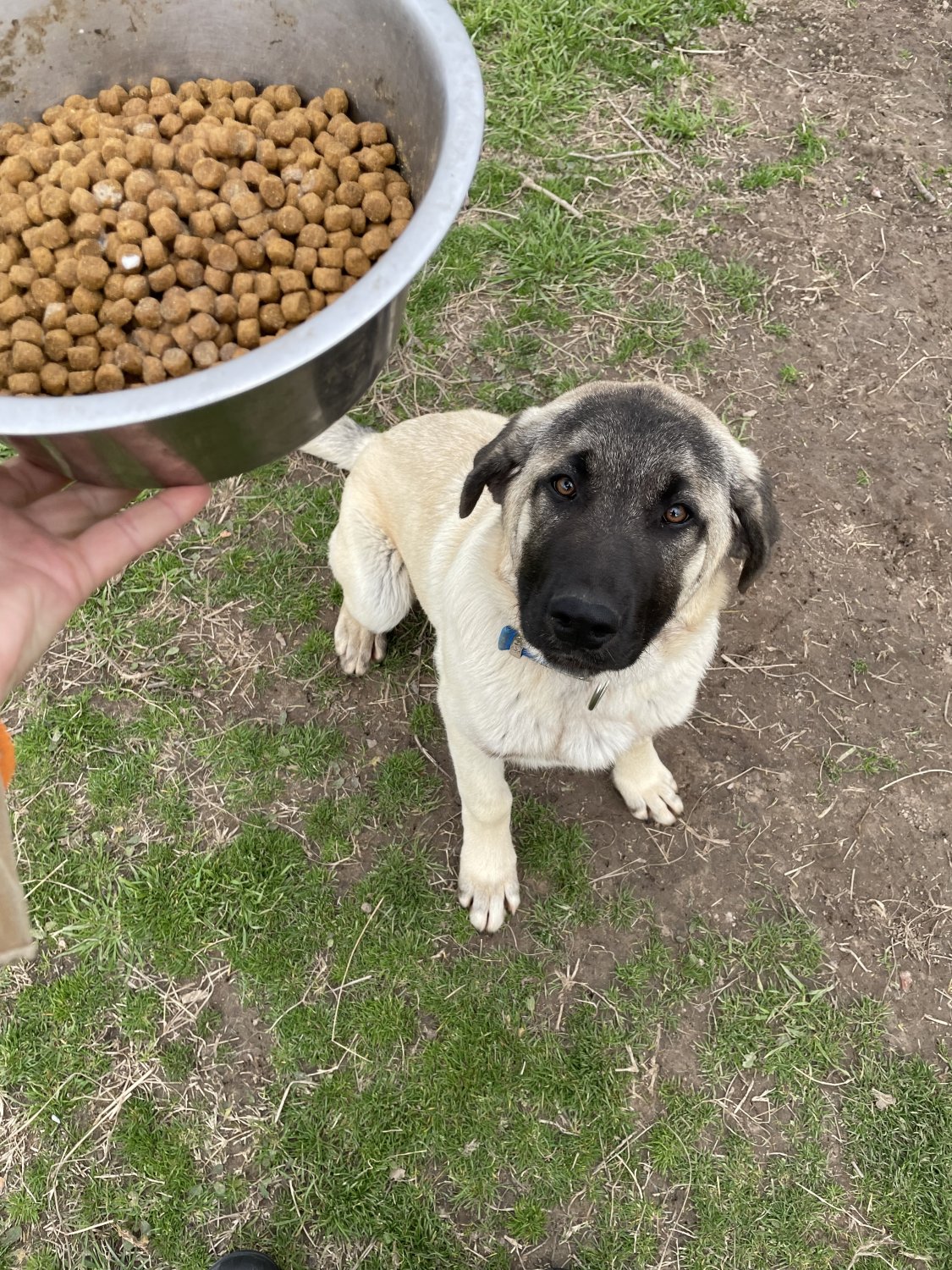 I went to feed the horse. I heard the puppy screaming for his life and Sentry mauling him. Sentry and Sheba have an agreement. Sentry eats his food, then lays down and waits for Sheba. She sometimes doesn't eat it all and she walks away. Then Sentry finishes it. Obviously Buford tried to finish Sheba's food and he learned a tough lesson. He was sitting in a corner, chastised. Sheba was standing next to him, like she was trying to comfort him. Poor little guy. He messes up and gets his head tore off.
No bite marks, just the fear and respect scared into him. He's learning his place in the pack. It's like a dog's set of laws and customs. There is order in the pack.