Joined

Nov 18, 2019
Messages

1,216
Reaction score

4,274
Points

283
Location
Luke was mine for 4 years. He came at a time in my life when I really longed for a good horse. I've had horses since I was a kid, except for a ten year stretch after I had started my business. Spare time was very seldom had then, so I sold the gelding I had and everything else horse related. Trailer, corrals, tack... everything. I didn't think it was fair to keep a horse that wasn't getting used.
I was memorizing all the horses on Craigs List, that was how I entertained myself in the evenings. I showed my husband Luke's ad and he asked if I wanted to go look at him. Naturally I brought him home. I owe my husband a lot for his enabling. (He's also the reason I have Syringa... another story)
I found a few pictures of my sweet old gelding to share, in memory of the good times he gave me. Thank you Luke for the unselfish friend you were.
Not long after I bought him.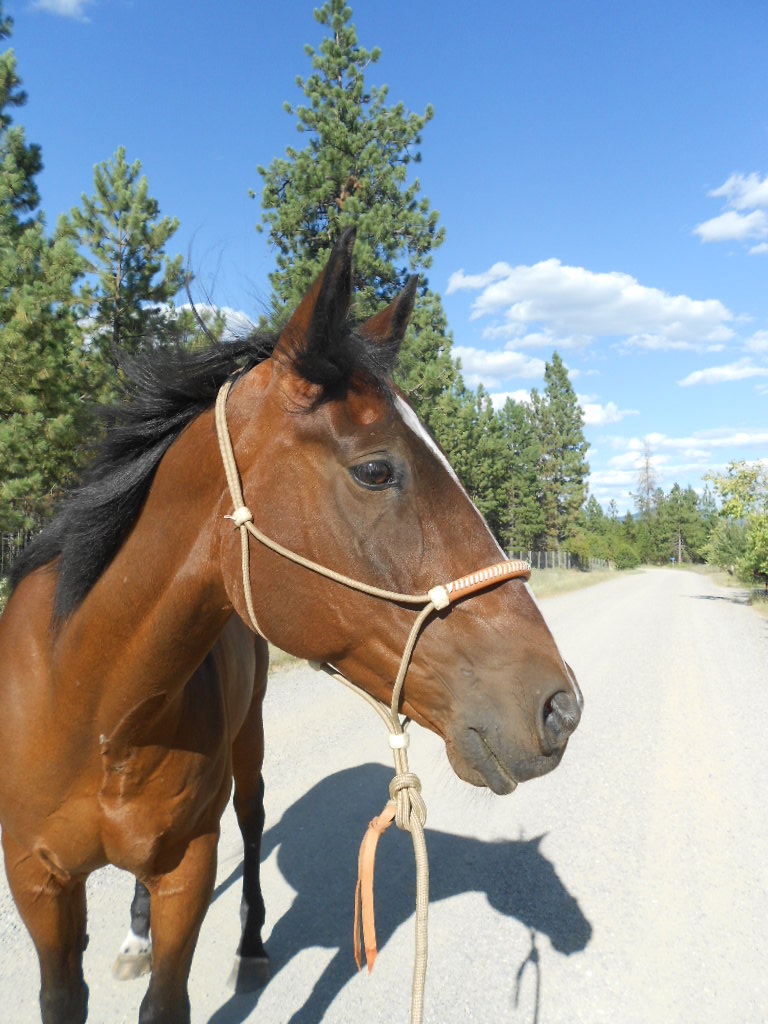 Luke checking behind him for ninja moose.
Good buddies.
A great ride with friends on a brisk fall day. Luke and me on the right.
The horses were steaming from a gallop.
Lukes smoochy muzzle. I'm going to miss the feel of that on my face.
Maybe the Lord will keep you in His stable for me, waiting for a reunion.