Joined

Nov 18, 2019
Messages

2,037
Reaction score

7,468
Points

373
Location
This is one way we know it's winter...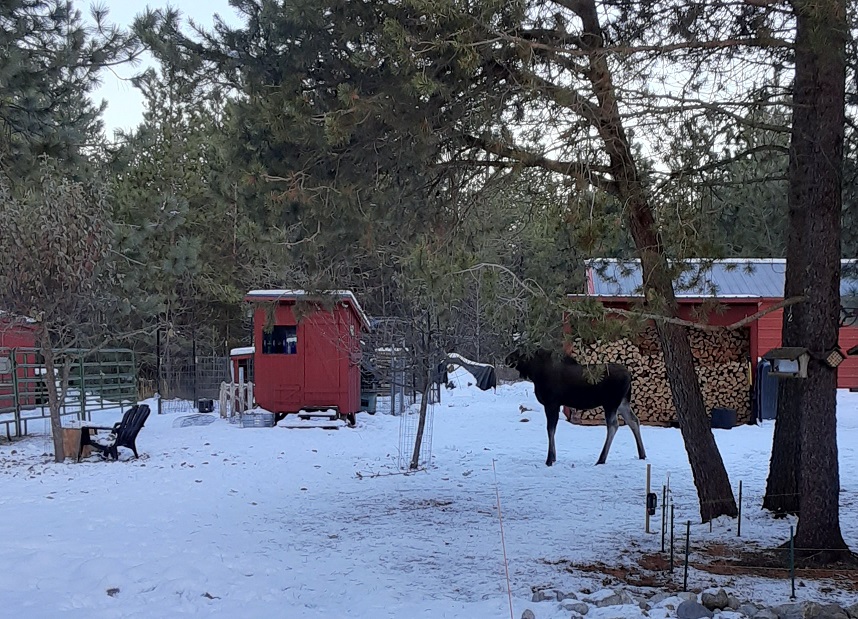 Mom and sibling were working over the apple trees on the driveway. They have been harder on the trees this year than the moose in general ever have before. More broken branches overall. They seemed to always just tip prune before. Maybe it's because the leaves are still stuck to the branches and they reach further in to eat them.
There were tracks right up to the open end of the hay barn. They are only interested in alfalfa, which there is still about 12 bales of in there, the rest being brome. And I did pick up two panels to gate the front off, but they are not attached yet, just leaning, so I'm glad they didn't challenge the barrier and learn they could knock them down.
They are fat and healthy and I'm happy to share the apple leaves with them. If winter turns out like last year they won't have it tough at all with living off the forest browse.
Syringa was interested in watching this calf, but not alarmed and went back to eating her hay after a few minutes. A good change over last years fear.